Although the car can't be connected to the Internet, the 4G-capable mobile phone can add more intelligent functions to the car with the high-speed network, voice recognition and mass content. The birth of ROIDMI car charger is more like a bridge between mobile phone and car. Let us see that "car networking" has begun to enter daily life, today's leader role is Xiao ROIDMI 3S.
Fearutes:
The Xiaomi ROIDMI 3S Dual USB Bluetooth Car Charger features a dual USB charging port, allowing you to charge two devices at the same time. Thanks to Bluetooth connectivity, via your car media player, it plays music stored in the phone memory.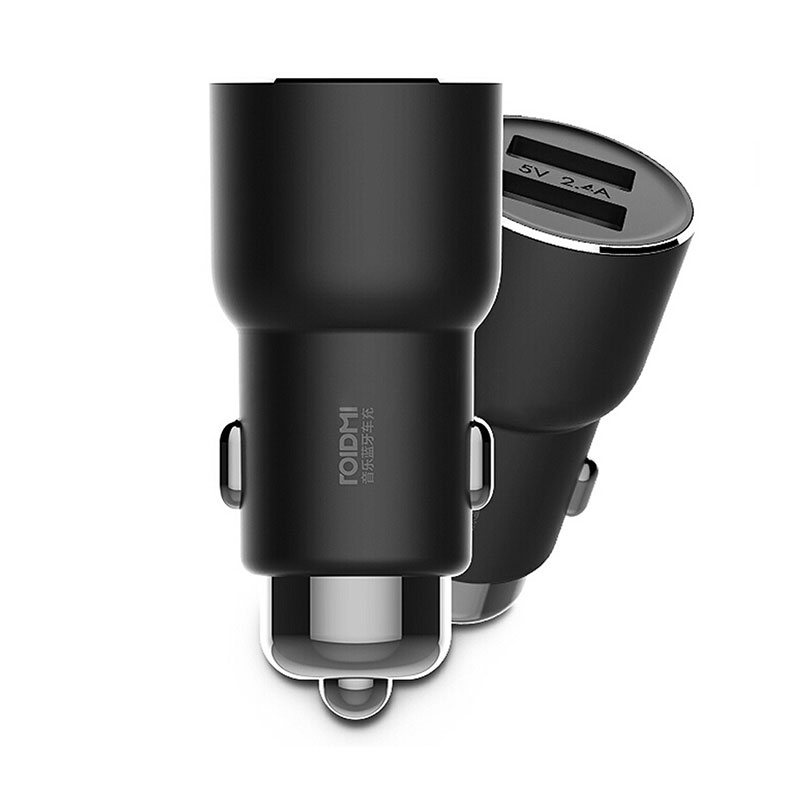 The Roidmi 3S isn't just a car charger with two USB ports but also an FM modulator for playing music from your smart phone via your car's FM radio frequency. It also comes with an head which can fit in properly into almost all car's cigarette lighter socket.
Design:
The first feeling of getting the package is very simple, with only one ROIDMI brand icon on the front. The packaging style of this car charger is consistent with that of Xiaomi mobile power, MFI line, mini router, etc., and it also has a similar elegance and environmental protection.
The ROIDMI 3S is Compatible with Android and iOS device and support all vehicle brands and it is very convenient to use. Roidmi transmitter is equipped with double USB ports for fast charging of other devices, so you can play music from your mobile and at the same time charge it. The fastest possible charge speed up to 2.4A for a single output and a double output can achieve 3.8A.
Quality:
The finish of the product, the plastic, and the metal contacts are great. The springs on the contacts are quite strong, and it made it a bit hard to get it into the socket, but I consider it a pro, as once it's in, it won't move.
Conclusion:
A car is not just a means of transportation, it is sometimes more like a mobile home. In long-distance travel, in addition to enjoying the scenery along the way, listening to music, news, novels, cross talk has become an indispensable companion.
The emergence of ROIDMI 3S car Bluetooth player, just right to connect the phone through Bluetooth and car FM, get the content of the Internet Shanghai, bring the sense of technology into the car, improve the fun of driving.
Other creations from Xiaomi:
xiaomi mi mix 3
xiaomi 70mai