The Xiaomi Mesh Router adopts Mesh technology and supports multi-channel hybrid transmission, which easily faces various complicated home environments and apartment types.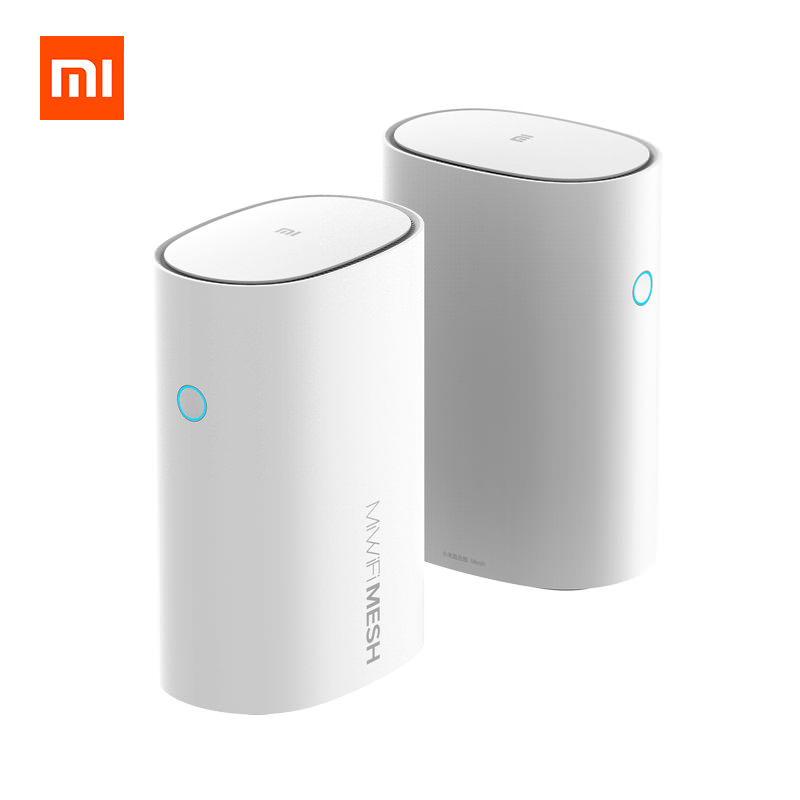 Product Features:
● Consists of two routers, which work together perfectly to eliminate signal dead ends, achieve good signals everywhere.
● Supports 802.11k/v protocol, automatically switches to a better WiFi network when the device moves between multiple routers. The switching process is continuous and seamlessly roaming through the whole house.
● Combine 2.4GHz and 5GHz dual bands into one WiFi name, no longer entangled to choose.
● Use wire networking, regardless of wall blocking.
● Four independent signal amplifiers with good signal and wall penetration.
● Multi-channel hybrid networking, compared with the wireless relay mode, the network speed attenuation is greatly reduced.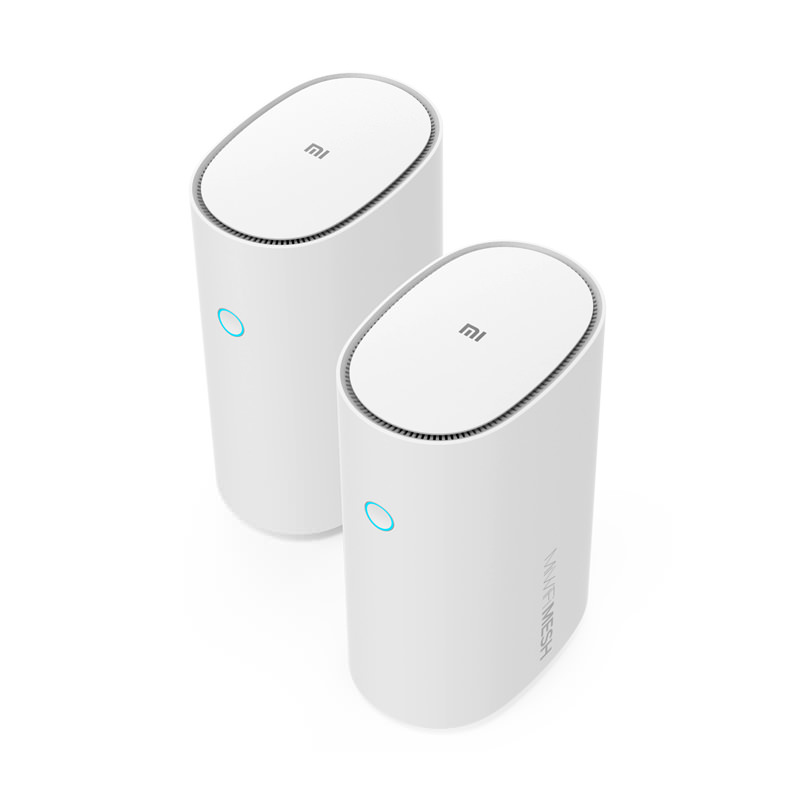 ● Arbitrarily placed, automatically select the optimal networking mode according to the link status of the network.
● Powerful Qualcomm DAKOTA quad-core ARM processor with single core frequency up to 717MHz, Internet speed is fast.
● 256MB of large memory, up to 248 devices can be connected simultaneously.
● "Chimney" cooling structure, large metal heat sink, effectively reduce the chip temperature.
● Cooperate with Mijia APP to set up Xiaomi smart home devices when entering the network, no need to manually enter a password, more convenient to access the network.
● Supports for IPv6 with greater address space.
● New generation of Wave2 MU-MIMO technology takes care of every Internet-connected device.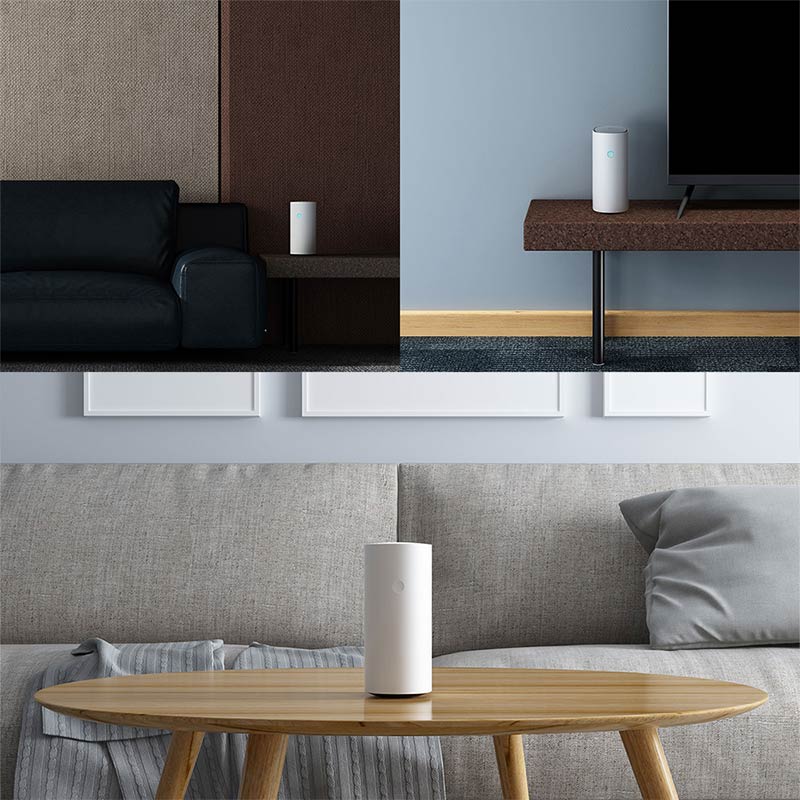 ● Set networkable time and range of URLs allowed to access to easily manage child's online time and content.
● Smart Xiaomi WiFi APP, feature-rich, remote control anytime, anywhere.
● Adopts network port automatic identification technology, no need to distinguish WAN/LAN port, blind insertion of network port.
● No need to distinguish master and slave, each unit has the same configuration and performance, and any one can be used as the master router.
The system is capable of handling a variety of home environments as it supports multi-channel hybrid networking, which is especially beneficial for complicated home environments, such as duplex apartments, villas, townhouses, large scale flats, etc., as you get the chance to completely eliminate WiFi dead zones.
The Mesh routering uses 2.4GHz WiFi, 5GHz WiFi, Gigabit power line, and network cable hybrid networking. The theoretical networking rate is up to 2567Mbps, with Gigabit Ethernet port, fully release bandwidth, high-speed Internet access everywhere in the house.
Other items you may like:
xiaomi redmi k20
huawei watch gt elegant