In this year, Xiaomi Youpin released Xiaomi Yeelight Night Lamp Wireless Charging Night Light on its official web. This new product is a perfect combination of a night lamp and wireless charger. Does it sound very creative? Let's have a look.
Design
The Xiaomi online store Yeelight Wireless Charging Night Light comes with a Patented magnetic positioning design, 180° magnetic alignment, wireless charging board can charge night light, 3 – 4 hours of charging, warm yellow light continuous lighting time up to 24 hours, cool white light can last up to 11 hours.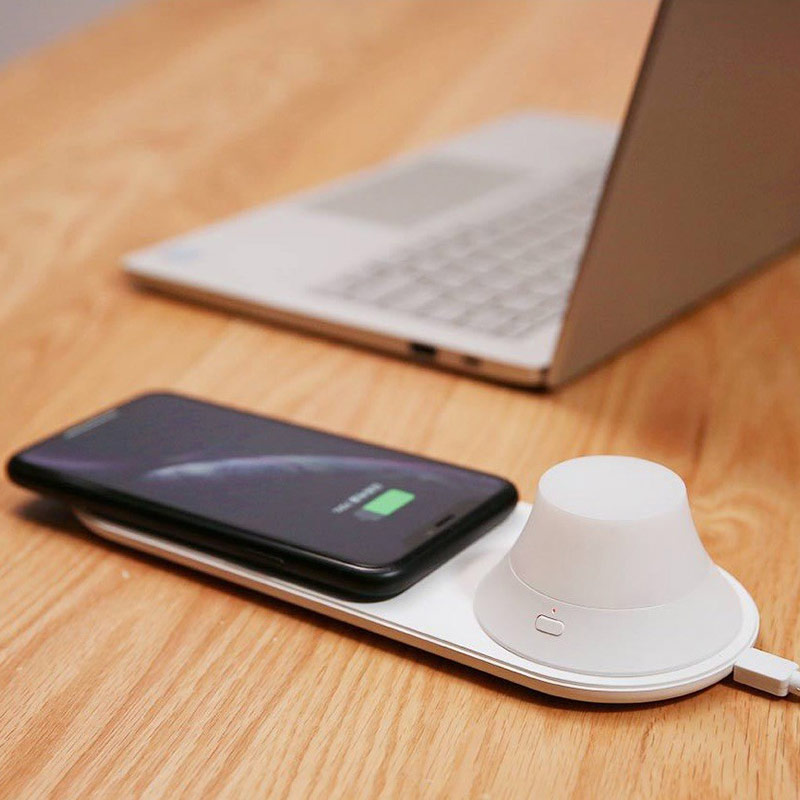 Features
The Yeelight wireless charging night lamp provides double functions: wireless charging for smartphones and detachable magnetic night lamp. The night lamp adopts the design of 180-degree magnetic absorption counterpoint.
In addition, thanks to the magnetic design, the night lamp can be absorbed on any surface of household appliances. So the night lamp has a very wide application. In terms of wireless charging, it supports 10W fast charging when inputing 9V 2A, and 5W charging when inputing 5V 2A.
Product Highlights:
 Yeelight wireless charging night light features a lot of functions
 Mobile phone wireless charging, magnetic night light lighting, wireless fast charging, separate magnetic, LED night light, and eye warm color temperature
 Wireless mobile phone fast charging + night light lighting, one thing dual-use
 Yeelight wireless charging night light innovatively combines the night light with the mobile phone wireless fast charging, one side supports the mobile phone wireless fast charging, that is, put It is full of charge, eliminating the trouble of manual operation, and the separate magnetic night light on the other side provides you with warm light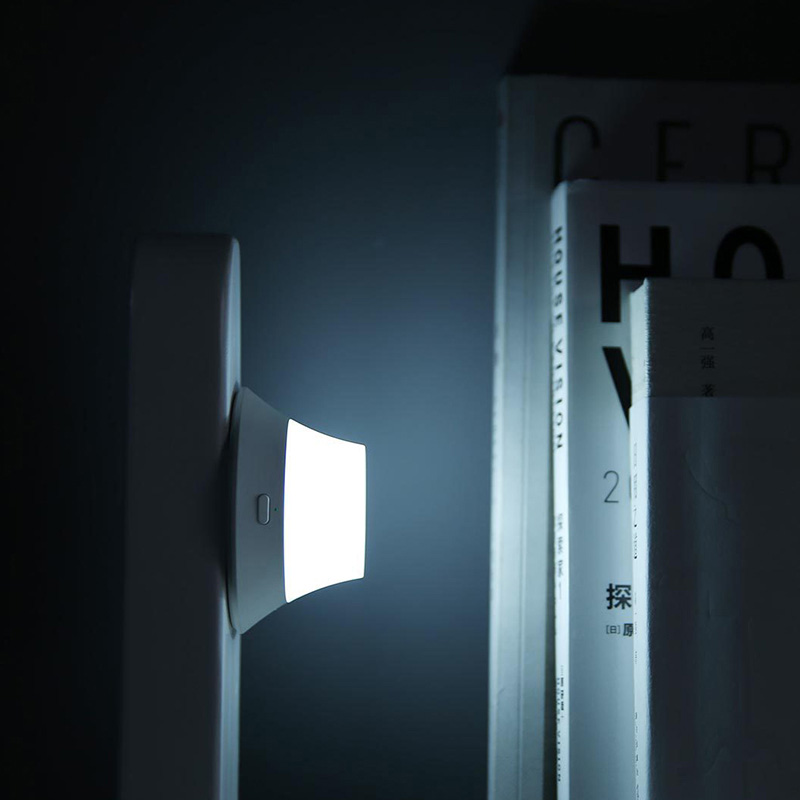  Intelligent wireless fast charging, support a variety of devices fast charging
 Yeelight wireless charging night light, using imported chipset, using wireless fast charging technology, intelligent compatibility, making mobile phone charging more convenient
The Xiaomi Yeelight Wireless Charging Night Lamp offers a bunch of charging protections including high-voltage protection, in that, you can create a warm sleeping environment and charge your phone at the same time.
Other creations from Xiaomi:
xiaomi xiaobai home security camera 1080p
xiaomi smart fingerprint u-lock