As we all know, Xiaomi band has always had a very good reputation in the field of smart wear. Whether it is a comfortable user experience, exquisite workmanship or long battery life…Well, mi band 3 has been highly praised by consumers. How is its performance? We together look at it!
Size
Compared with the previous generation, the screen of Xiaomi Band 3 is bigger. The 2.5D glass material is also very round and smooth. The weight of the bracelet is only 8.5 grams, which gives a very comfortable feel and wear experience.
Function
Heart rate monitoring on the back. The device has a slight bump, but it is very subtle, it will not cause discomfort to wear, and it will not hide foreign matter dust. This generation of Xiaomi Mi Bracelet 3 also has a heart rate overspeed reminder, if the heart rate exceeds a certain threshold.
Remind, don't exercise too much, so boys with girlfriends should pay attention, be careful when you peek at the younger sister next time, the heartbeat is accelerated by the girlfriend!
Battery
Xiaomi Band 3 has a built-in 100 mAh battery, and the official weighing can be used for more than 10 days. This time, the Xiaomi bracelet 3 seems to have tightened the connection between the watch body and the strap.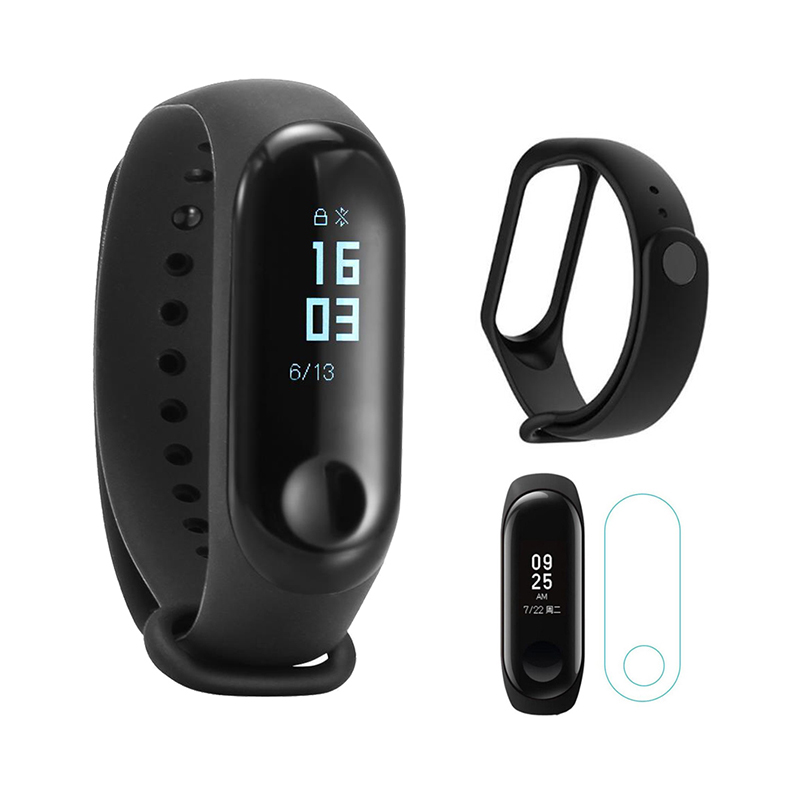 Although it will be a little troublesome to take out, at least it is not necessary to worry that the watch body will be pulled out by strenuous exercise. This is still very detailed.
Conclusion
In general, the Xiaomi smart bracelet 3 gives me the impression that all the smart wearable devices have all the functions, not some of the practical small functions that smart wearable devices must have, whether it is a health assistant or a traveler, it can be competent.
Related products recommend:
buy xiaomi airdots
amazfit stratos 2