Hi, dear fans from Huawei. Huawei Honor has officially announced the latest "Honor Band 5" in China, and now Honor Band 5 can measure the oxygen content in the blood system.
Feature
The full specification of the Honor Band 5 has not been revealed, but the display screen displayed in the image seems to be new and the color reproduction is also very good. In addition to its function, the most prominent part is its measurement of blood oxygen levels.
Blood oxygenation
Many people may not understand the concept of blood oxygenation. When the human body is in a hypoxemia state, it may cause dizziness, fatigue, listlessness, and poor sleep. Whether the blood oxygen concentration is normal or not affects the normal functioning of the body function to a large extent.
It is worth noting that the Honor Bracelet 5 is the first in the smart bracelet industry, and Huawei new release online is currently the only smart wearable device with blood oxygen monitoring function. The practical significance is extraordinary. It can indicate whether the user's blood is deprived of oxygen, and medical hypoxia can affect energy, memory and other physical problems.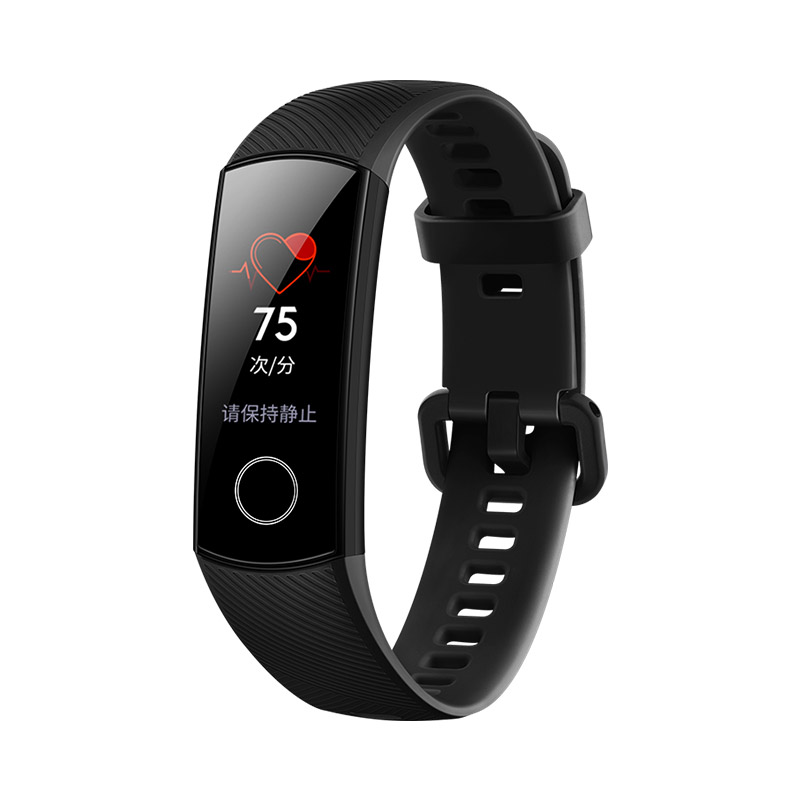 Summary
Huawei Honor Band 5 can optimize the hardware optical path and algorithm, multi-source fusion, and utilize the characteristics of different absorption and absorption of specific light by oxygenated hemoglobin and deoxyhemoglobin for signal extraction, signal enhancement, algorithm training, and abnormal suppression.
Pulse oximetry was measured. Especially for urban white-collar workers, students and other high-intensity brains and people who like extreme sports such as climbing, the Honor Band 5 is worth a try.
Other related products you may prefer:
kaufen honor band 4
kaufen mi band 4 nfc version