At the launch conference of Xiaomi 9, Xiaomi Technology also launched some peripheral accessories in addition to mobile phones, such as mobile power that supports wireless charging and Xiaomi 20W wireless car charger.
Well, the hardware we are going to give you this evaluation is the millet wireless car charger with 20W wireless charging power, and this new Xiaomi product can also be said to be designed for Xiaomi 9, because the wireless charging of Xiaomi 9 is the highest support is also 20W.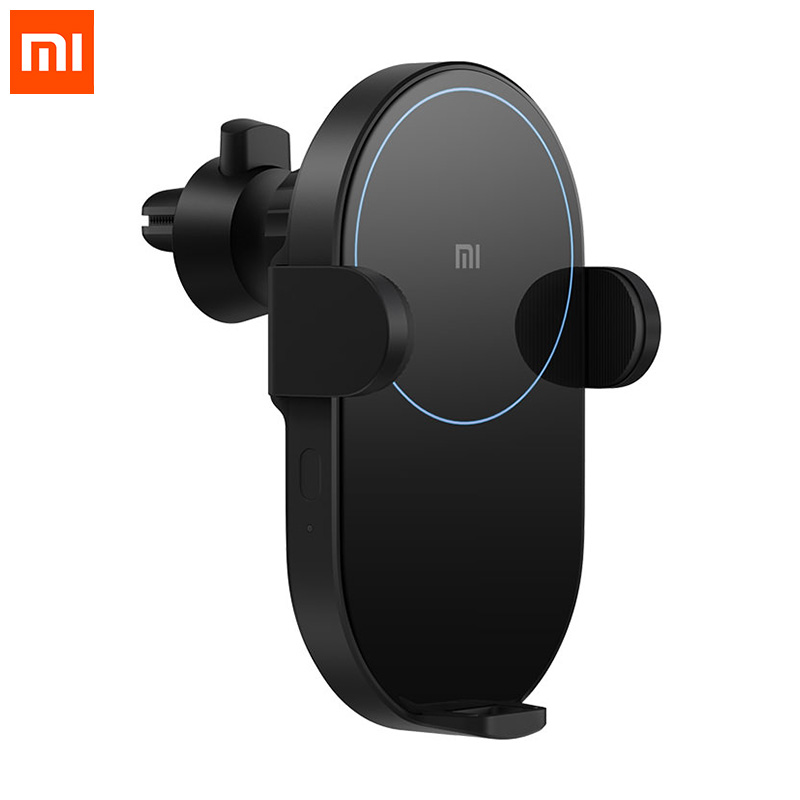 After opening the package, in addition to the millet wireless car charger, there is also a car charger, a paste base, and a Tpye-c interface power cable. The picture above shows the millet wireless fast charge car charger (2 USB) interface).
This is the paste base. There are two installation methods for Xiaomi Wireless Car Charger. The first is to clip directly to the air outlet, and the second is to stick through the base, that is, first put the wireless car on the base, and then paste it where you want it.
Here, a row of "small holes" is the vent, while Xiaomi online sale Wireless Fast Charger has an independent cooling fan inside, and a metal thermal pad design to ensure that the phone can reduce charging due to overheating when charging wirelessly. In addition, Xiaomi wireless car charger also has multiple protections such as temperature protection, short circuit protection, power protection, overvoltage protection, and foreign object detection.
On the left side of the car charger is a "touch" switch, which can play the role of "release" the car's clamp arm, because the car's clamp arm is an inductive electric design, usually wants to remove the phone Directly take it out, only through this switch, let the clip arm loosen, and then take out the phone.
The experience of Xiaomi car charger 20w is here. From the pricing point of view, this wireless charging "cost-effective" is OK? The inductive electric design of the clamp arm is also very interesting. It can be charged with one hand and one hand. For those who often drive a business trip and need mobile navigation, this wireless charging is quite practical.
Related products you may be interested:
xiaomi mi 9t 128gb
xiaomi mi 9t 64gb