As a big fan of Lost Vape, I like almost all their vape device. Lately, they just released the Prana Kit which has a similar form factor as Smok Mico and VOOPOO Drag Nano. Here are more details about it.
Lost Vape Prana Kit is quite different than previous Lost Vape devices. It features a much more compact body, and the surface is made of imported acrylic and textured leather. Powered by a built-in 500mAh battery, the kit is draw activated and sports three levels of power output (9W, 10W, 12W). To switch between different output wattages, you simply click the rounded button on the side of the device. Charging is performed via a micro USB port on the bottom, and there is a three-color LED indicator light below the power adjustment button to show the battery level. For safety, Lost Vape Prana also offers short-circuit protection, weak battery protection, temperature protection, and low/high resistance protection.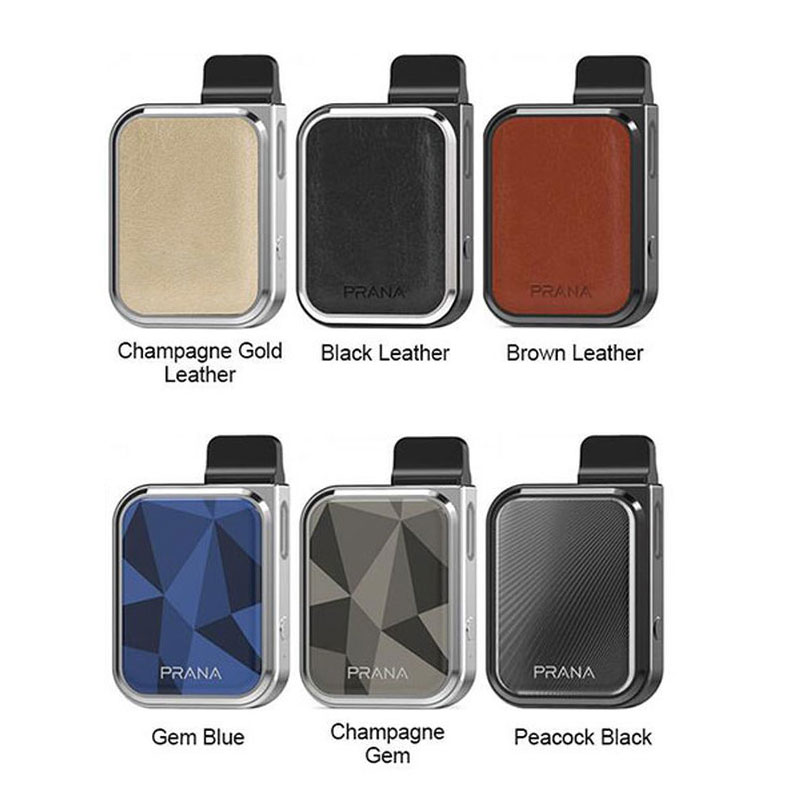 As for the pod, there are two pieces included with purchase. They can hold 1ml of e-juice and are refilled via a side filling port. Via a transparent view window on the side of the mod, you can easily check the liquid level without pulling out the pod. The coil integrated with the pod has a resistance of 1.2 ohms, very suitable for e-liquids with moderate or high nicotine content. At last, the airflow on Prana appears to be not adjustable, but for an MTL device that is nothing much. All in all, I think the Prana Kit is a worthy collection.
You may also like:
joyetech egrip mini near me
gearvita.id
Parameters as below
Material: Zinc Alloy+Acrylic+Leather
Dimension: 66.8 x 41.4 x 14.2mm
Weight: 70g
Output Wattage: Max 12W
Battery: Built-in 500mAh Li-Po
Pod Capacity: 1.0ml
Resistance: 1.2ohm
Charging Port: Micro USB port
Related blog: Ushers A New Pod Mod Era | SMOK RPM80 Pod Mod Kit 80W