Today, we will discuss the new version of the Pod system Target PM80 provided by Vaporesso and the replaceable battery. A few days ago, a detailed overview of the Target PM80 submod device from the famous manufacturer Vaporesso was published on the page of our website. Yesterday, we were familiar with the more concise new product in the same series-Target PM30.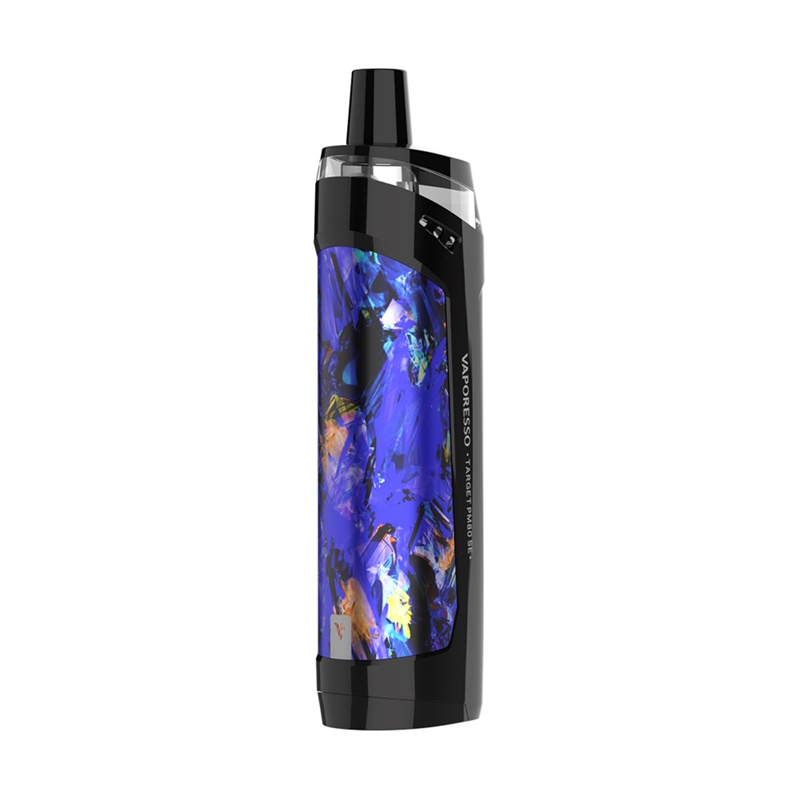 However, this line is not limited to these two examples, but recently, developers have launched another version whose main function is to support replaceable batteries. Target PM80 SE is a previous improved version, but there is a noticeable degradation in the color of the shell that may appear, and the novelty is only six colors instead of the previous ten colors.
As mentioned at the beginning, the device can now be operated with a replaceable 18650 battery, and the battery cover is located on the front of the chassis. In addition, the device also supports charging through the outdated Micro-USB port, but this port will not interfere with the application of up to 2A of current to the battery, thereby quickly replenishing the capacity reserve.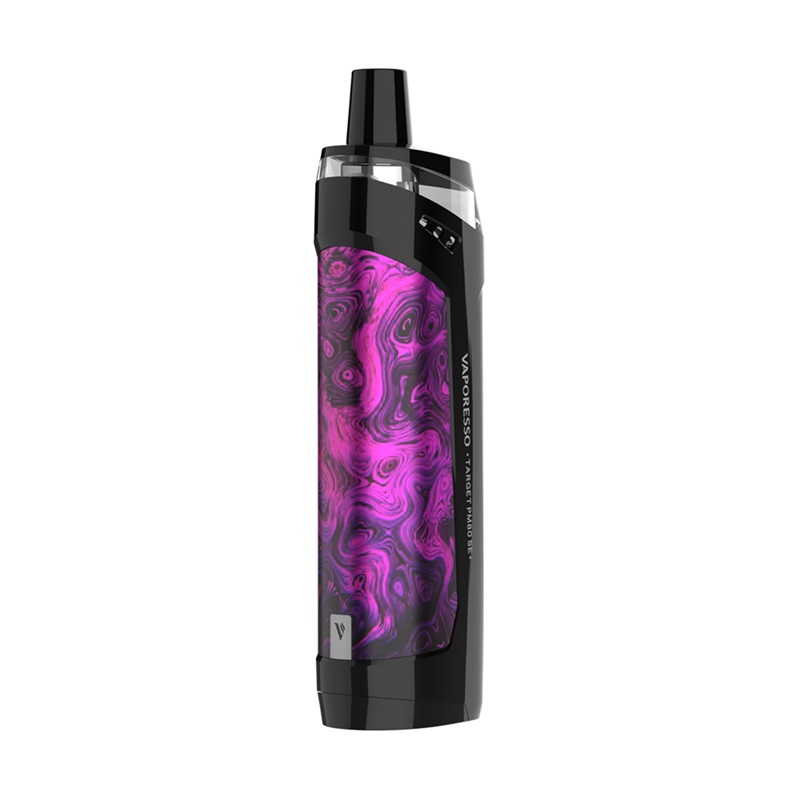 Internally, Target PM80 SE runs its own Vaporesso chip, the output power is limited to 80W, and has proprietary Pulse Mode technology. In addition, the device is characterized by a quick response (0.001 seconds) to pressing the "start" button, and the power can be automatically selected according to the resistance of the evaporator.
The manufacturer implements the adjustment of the tightening strength in a very simple but effective way. Therefore, the intake holes on both sides of the upper part can be blocked with ordinary silicone plugs, while increasing the sealing of the traction force.
Target PM80 SE pod mod kit ink cartridges have two capacities: 2ml and 4ml. As expected, the evaporator in the device was replaceable, and two copies were provided in the same way: GTX 0.2Ω mesh and GTX 0.6Ω mesh.
Other pod you may like:
caliburn replacement pods