As for Augvape Intake RTA, it has conventional configuration and unconventional performance. Especially for top-down systems, Augvape Intake Sub Ohm Tank enhances the atomizing atmosphere by directly and completely rotating the steam path.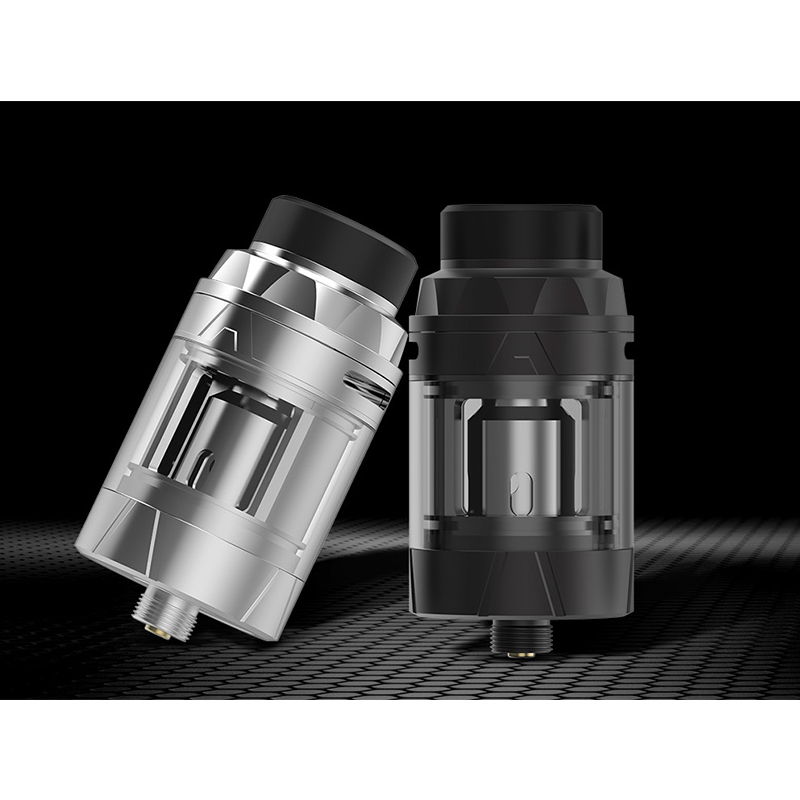 Parameters
Diameter: 25mm
Height: 50.3mm
Tank Capacity: 3.5ml/5ml
Coils: 0.2ohm Clapton Mesh Coil/0.15ohm Coil
Fill: Top Fill System
Airflow: Top Airflow Adjustable
Drip tip: 810 Drip tip
Augvape Intake RTA was co-designed by Youtube reviewer Mikevapes, and showed a stunning exterior design. The air inlet RTA is 24mm in diameter and has a leak-proof double adjustable top-down bottom airflow design.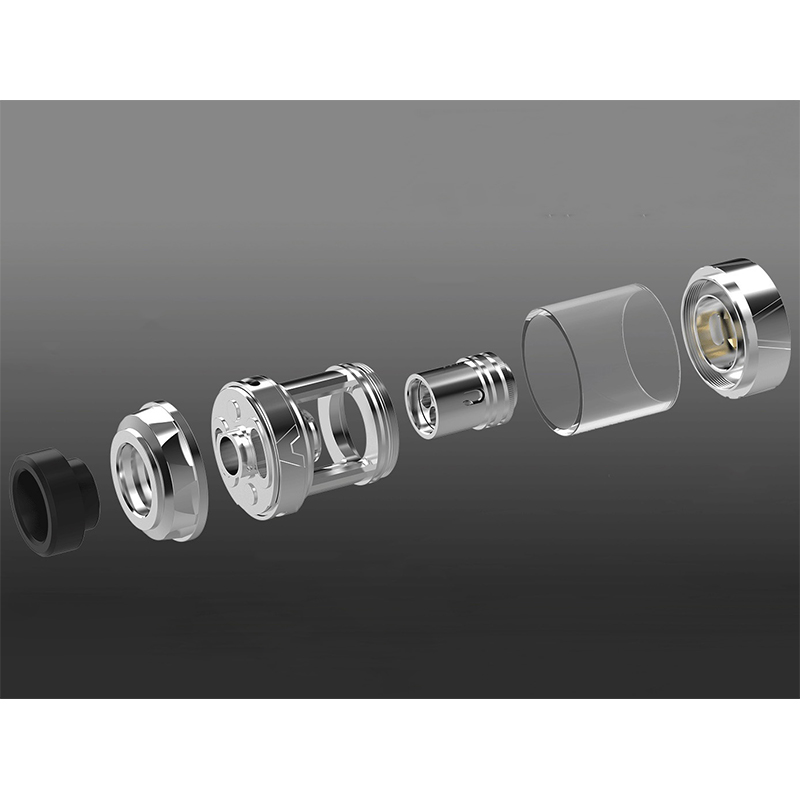 The airflow enters the intake RTA through the top airflow slot, flows down the intake pipe, and rises directly below the entire length of the coil, thereby forming a truly delicious vape. Intake RTA has an easy-to-use two-terminal platform that is designed for single-coil configurations, while open terminal terminals simplify coil installation
Intake RTA comes with a pre-installed 4.2ml bubble glass jar and an additional 2.5ml glass jar that can be top filled as easily as Geek Vape Zeus RTA. With a large capacity of 4.2 ml, you will definitely get a constant experience.
Related atomizer you may prefer:
thc tauren max rdta