SUA Vapors' Ice Strawberry is the essence of ripe strawberries on the vines, with a hint of menthol, which can add the sweetness of fruity berries. With the essence of pure ice strawberry captured in a 100ml bottle, SUA makes the operation simple, and each inhalation can bring a pure atomization effect.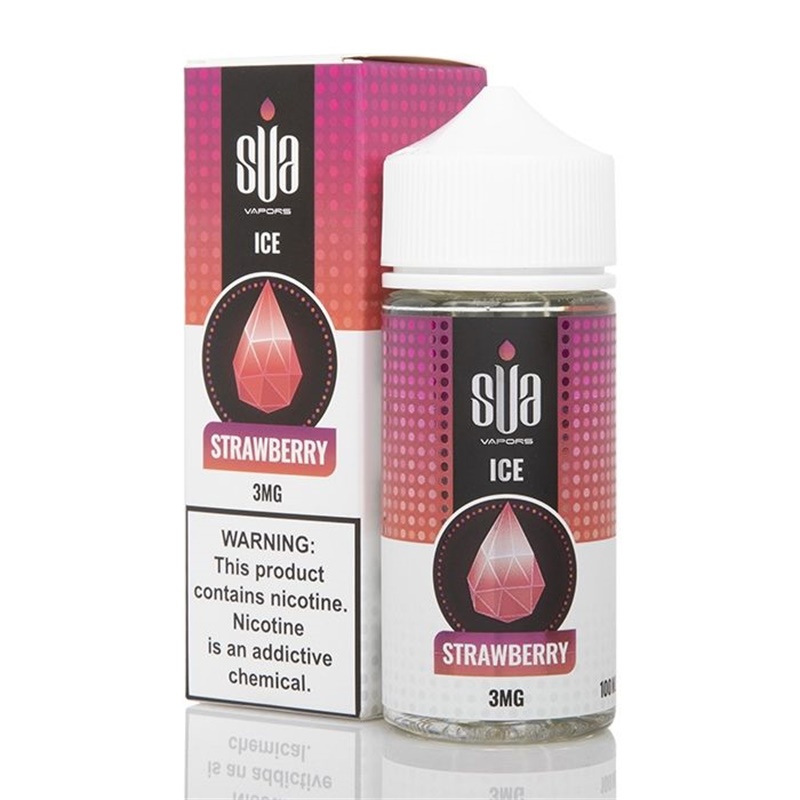 Parameters
Flavor Profiles – Strawberry, Icy Menthol
VG/PG Blend – 70/30
Bottle Size – 100mL
Nicotine – 0mg, 3mg, 6mg
SUA vapors stands for "Simplicity in Surprises." Their collection of refined high-quality e-liquids uses TFN (smokeless nicotine) to improve the natural fruit flavors of their delicious e-juices, thereby bringing a refreshing and pleasant fresh vaping experience! Try the SUA Vapors electronic juice in 100 ml bottles at the lowest vape price online at E-juice Connect.
Related pod we recommend:
smok rpm80 review