Hi, friends. We have been reviewing many high-quality pod mod vape settings, which set us up to question the position of these devices. Therefore, we are very capable of examining the Oukitel Bison 30W pod vape kit from a new perspective.
Parameters
Size: 93*38*15mm
Material: Zinc-Alloy & Resin Chassis Construction
Battery Capacity: 1000mAh Built-in Battery
Wattage Output Range: 10-30W
Voltage Output Range: 3-4.2V
E-liquid Capacity: 2ml
Threaded Top Fill System
Resistance Range: 0.6-1.2ohm
The Oukitel vape BISON 30W Pod System is an intimate piece of compact but effective vaping technology, adopting the small box mod silhouette. Incorporating a 2mL pod cartridge with changeable coils, and a sizable integrated 1000mAh rechargeable battery.
On the surface, bison is quite attractive to this market segment. But beauty can only get you to this point. Once you activate Bison, you want Oukitel to spend more time mastering the functioning of the functional vape mod, not just emulating industry leaders.
With both Nic Salt and Power Mode for different vaping style, the BISON is an excellent companion no matter where you go. A single button firing mechanism keeps things simple, while a handy LED screen gives you all the essential information you need for your device.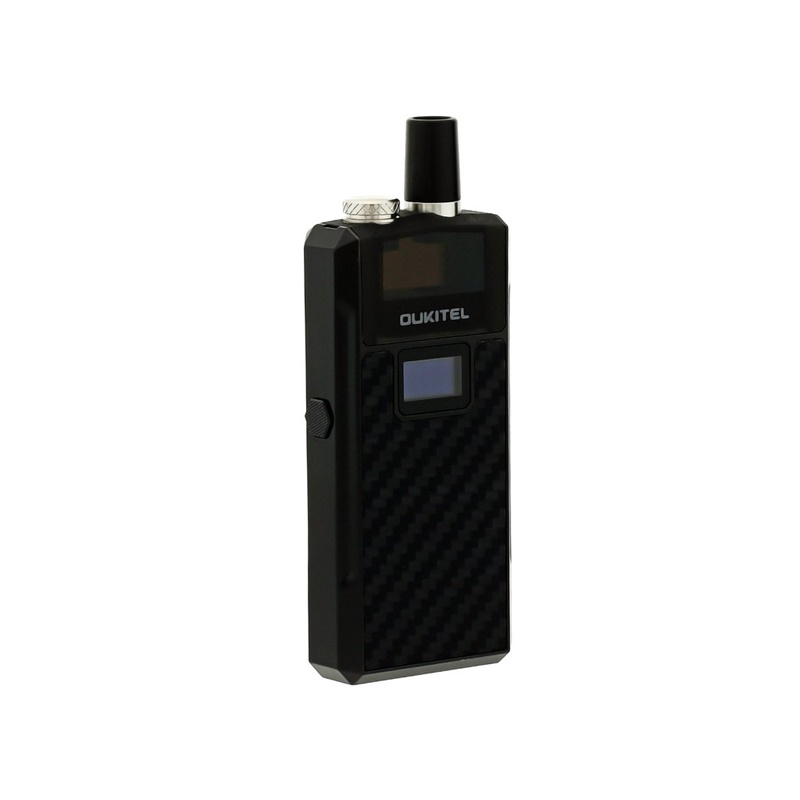 As we mentioned above, Bison is one of many new "box pod" systems we have seen recently, trying to bridge the gap between Pod Mod simplicity and advanced vape performance. Of course, its appearance looks perfect, it uses resin (or carbon fiber) side panels, the beveled edge design makes it comfortable to hold, and the mouthpiece is of high quality.
In my opinion, all this ensures that the Oukitel BISON Pod system can be used throughout all the day when you on business trip or travel, it is convenient. The Bison Pod system combines a zinc alloy chassis with a rugged Kevlar and is suitable for users who need strength and functionality through an good vaping system.
Related pod we recommend:
voopoo navi kaufen