Unlike Drag 2 Refresh Edition, the Drag Mini Refresh Edition box mod can be used with an integrated 4400mAh integrated battery and can be charged via a convenient USB port. The battery is powerful, and the maximum output power of the portable device is only 117 watts.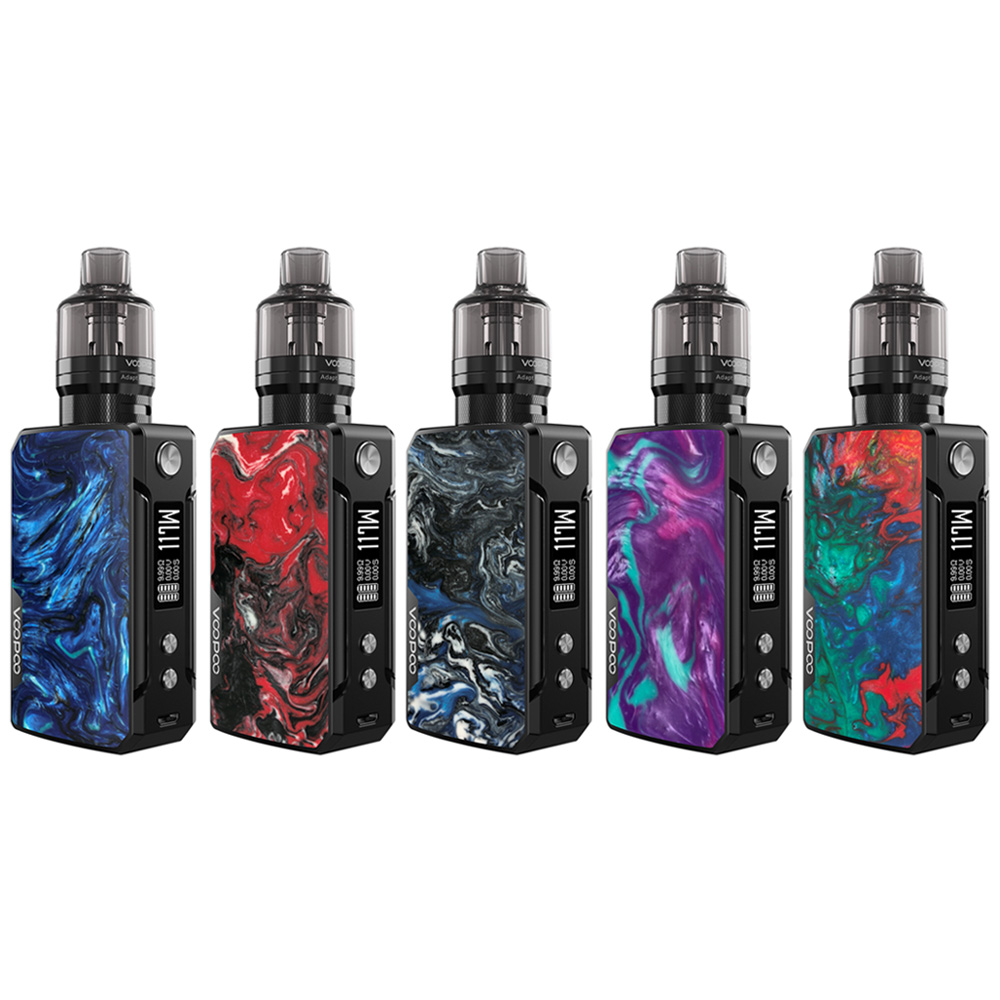 Parameters
Dimensions: 81.5 x 48.5 x 25.5mm (mod only)
Weight: 178g Case
material: zinc alloy + resin
Power: built-in 4400mAh
Chipset: GENE.FIT
Output power: 5 – 117W
Voltage range: 0.0 – 7.5V
Peak current: 30A
Operating mode: POWER, TC (NI200, SS, TI), TCR
Temperature range: 200 ℉ – 600 ℉ / 100 ℃ – 315 ℃
Supported resistance: 0.05 – 5.0Ω
This unique underfilled 4.5ml atomizer can be switched between the pod or water tank with the 510 base removed. In addition, the included low-cost coil is designed with a mesh heating element, which can produce exquisite steam.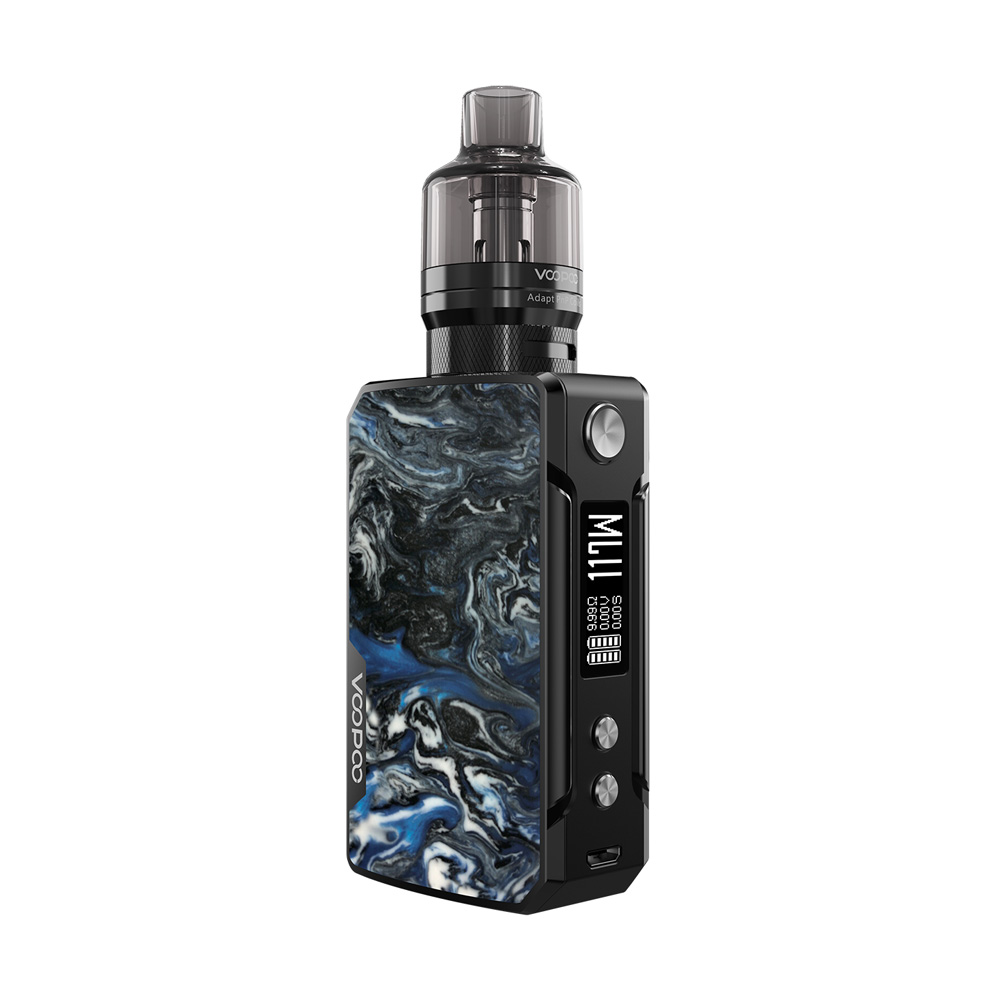 When you purchase the Voopoo Drag Mini Refresh Edition, you will receive a Pnp-VM5 0.2ohm operating at 40 to 60 watts and a PnP-VM60.15Ω coil with an output power of 60 to 80 watts.
As with all Drag box mods, the new setup includes a GENE.FIT chipset that allows multiple operating modes and safety features. You can also update the firmware to ensure that the latest technologies in the Drag Mini Refresh Edition and vape market are kept up to date.
Related kit you may prefer:
Drag 2 Refresh Edition usa