Showcasing the Artery Nugget Pod system, which is an all-in-one designed vaping pod mod kit, which combines a 1500mAh rechargeable battery, a low embedded water tank connection, and can use Artery HP Coil series coils to generate a delicious vapor cloud Meet the requirements of beginners and advanced vapers.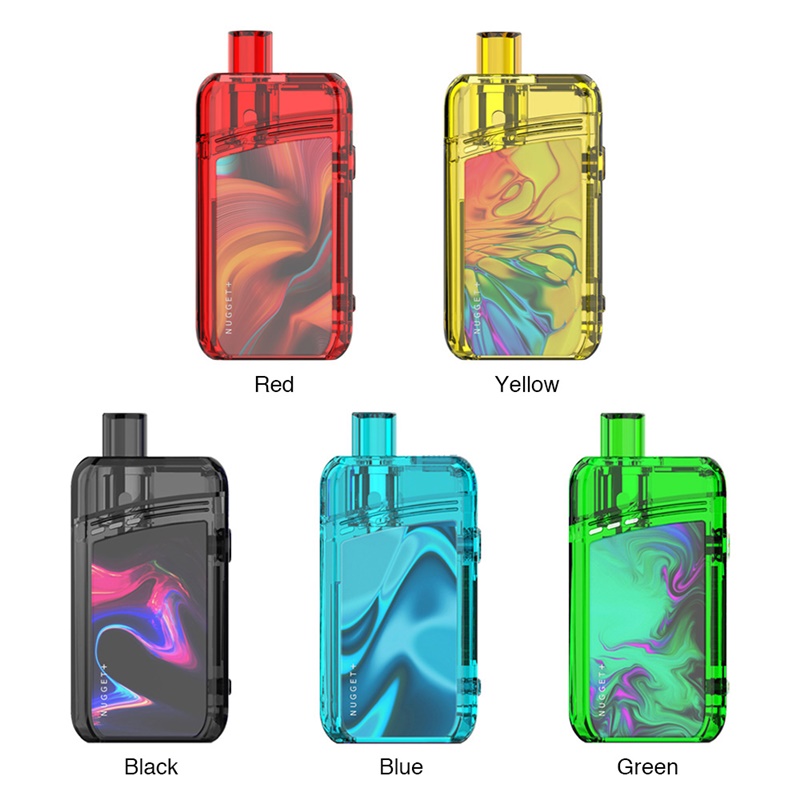 Specifications
All-in-One Pod System
Single Fire Button Firing
5 to 200W Maximum Output
0.1 to 2.0 Ohm Resistance
0.001 Second Firing
0.5V to 8.0V Voltage
0.96″ TFT Display
Color Display
Easy Visual Readouts
Made from a strong zinc alloy, the chassis of the Artery Nugget AIO Pod system can easily withstand light to moderate drops. The case is equipped with a 1000mAh rechargeable battery, which can generate enough power to effectively trigger the 0.3ohm and 1.2ohm HP Coil options provided by Artery.
The Nugget tank is equipped with coils from the bottom and can hold 2mL of eJuice, but it can be installed in the chassis of the box mod. This gives the Artery Nugget kit a low profile and handheld size, and is a portable and compact vaping pod system.
Related pod we recommend:
uwell valyrian pod kit
gemini pod mod