They are absolutely amazing. They really are. Vandy Vape has done a very good job in this regard. Okay, this is your screen. The plus and minus buttons are clearly identified – Vandy Vape Jackaroo Mod Kit.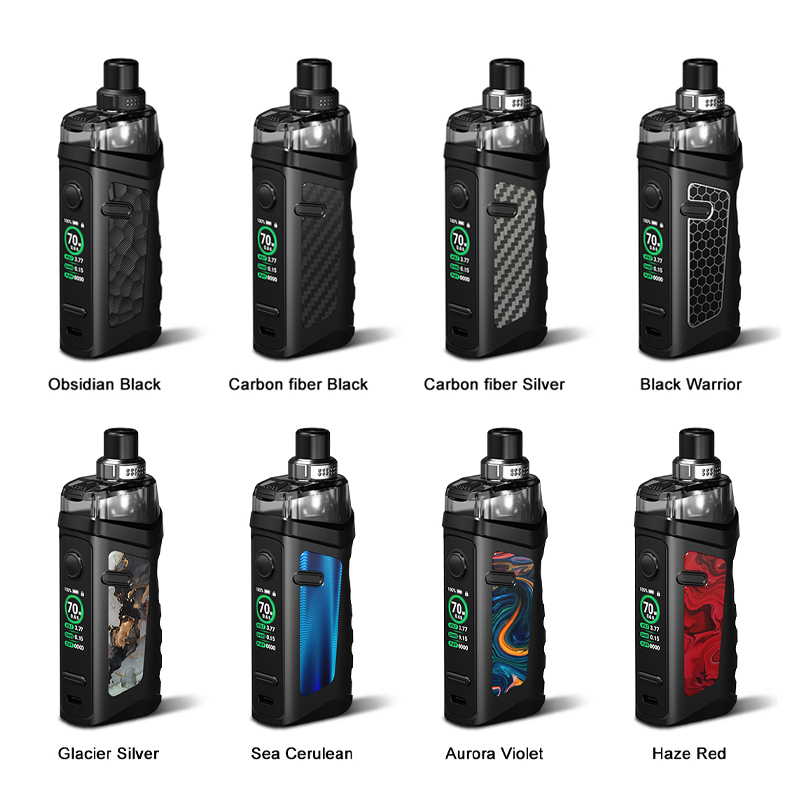 Parameters
Dimensions: 97.8 / no drip / 108 / 105mm with drip x 40.5 x 26mm
Weight: 125g
Body material: zinc alloy + plastic + silicone
Power supply: built-in 2100mAh
Chipset: Vandy Vape chip
Cartridge capacity: 4.5ml Vaporizer
resistance : 0.15 / 0.3 / 0.6 / 0.9 / 1.2Ω, DIY POD
Output power: 5 – 70W
Voltage range: 3.2 – 4.2V
Operating mode: VW
Supported resistance: 0.1 – 3.0Ω
What I want to say is that there is a gold-plated 510, spring rigid, only a short distance. There are stainless steel threads around. Very good cut here. Look at those deep grooves. When you put it in your hand, it feels great. On this basis, the construction quality is indeed very solid. Vandy Vape new kit is impressive.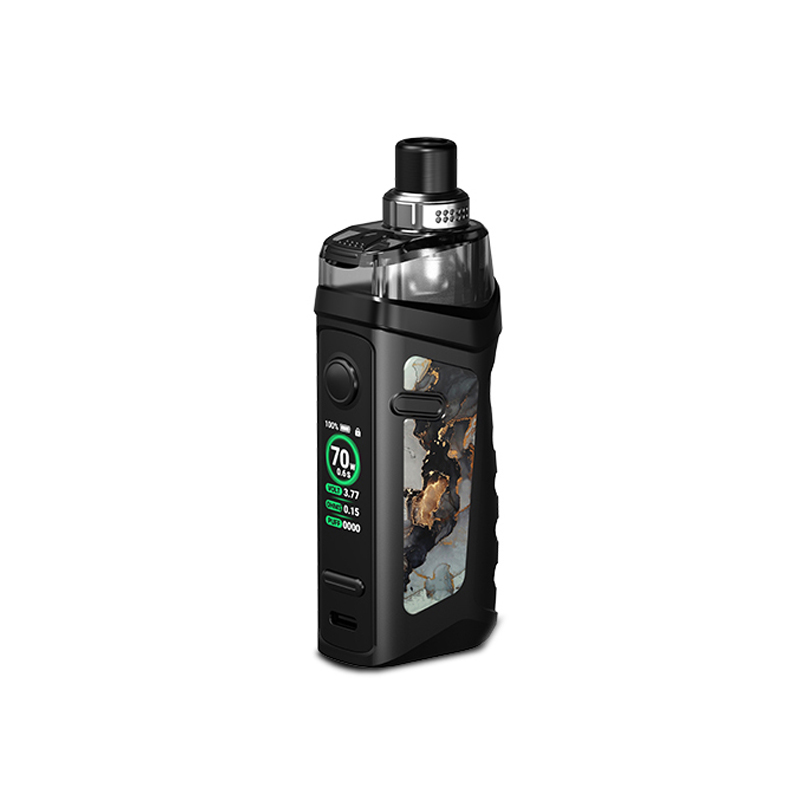 Beautiful color screen. You will see that your voltage is here. Your resistance is here. Your model is there. There are wattages there. 50W. There is your puff counter. This is your puff counter, in seconds.
That is the percentage of your battery charge gauge. Your battery gauge is there, and it's locked or unlocked. The pod mod kit does not really do this. It's so beautiful. I will try to adjust the angle so that you can see all the different colors. They just do a good job on the screen. I mean really, really beautiful. It is bright, vivid, and just an excellent job.
Other kits you may prefer:
alphaa sigma plus in stock
puff plus in stock