Vapers love everything to make a beautiful world. Novo 4 retains the sophistication and accessibility of the novo series, and upgrades it to a powerful pod system, which includes a fresh air intake ring to help customize flavor and steam.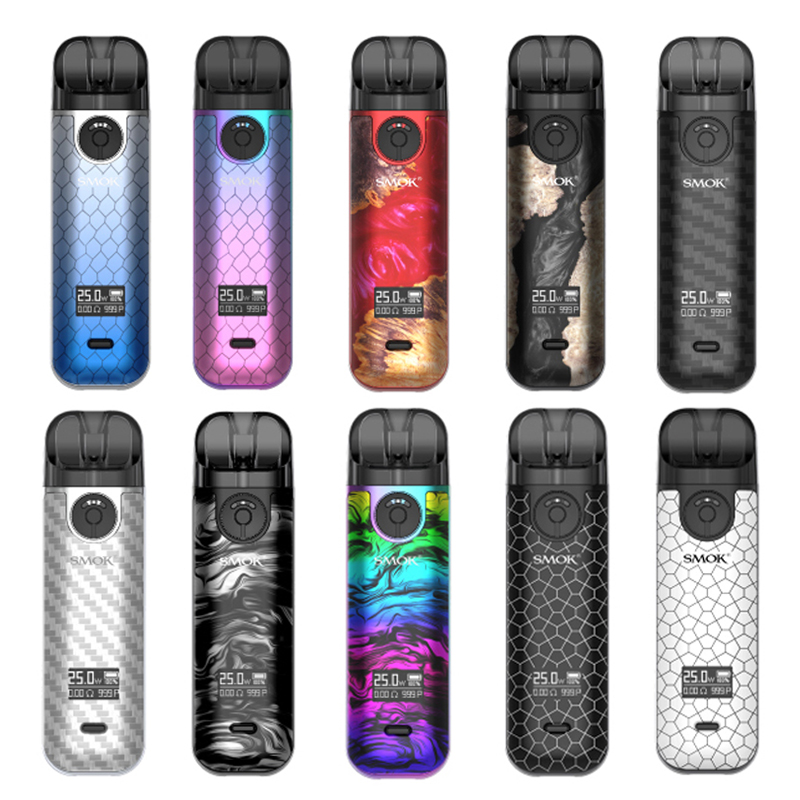 Main Features:
1. 2ml cartridge, side filling system; with airflow valve on the mod
2. LP1 coils with 3-sillicone rings structure to prevent leakage
3. 800mAh built-in battery, output power 5-25W
4. One-to-all button design, click 2/3 times to start power adjustment
5. IML surface craft of fluid-line patterns, beautiful & exquisite
A leak-proof coil design makes it clean and liquid Waste is more messy. In the past, Type C ports helped optimize charging efficiency. You will experience delightful vaping on novo 4 compared to any previous version. Innovation continues to change the experience of e-cigarettes.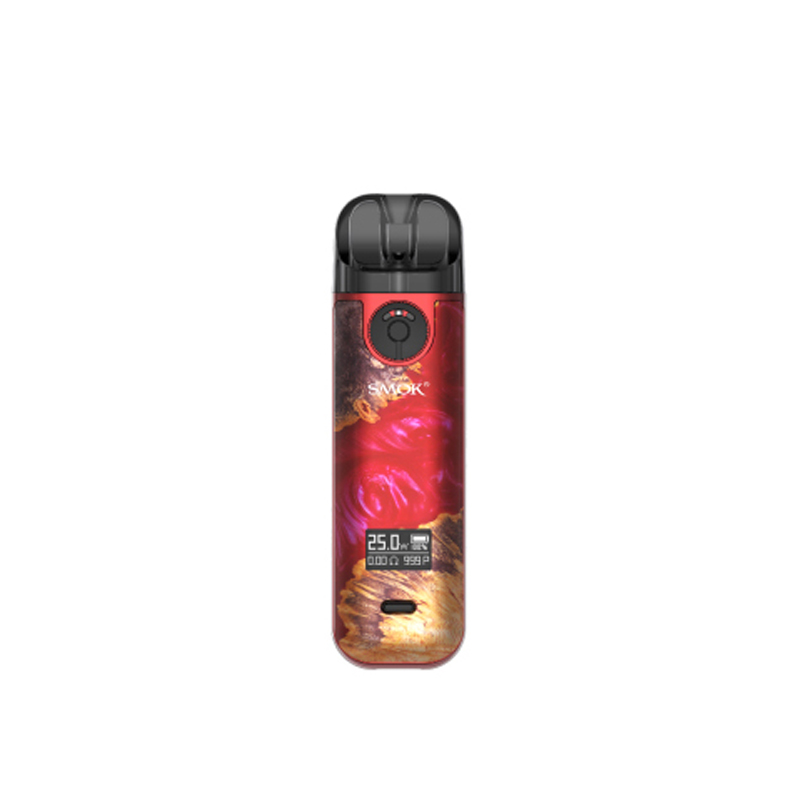 Yes, Smok Novo 4 Cartridge has adjustable airflow, adjustable power, and the pod has interchangeable coils. The LP1 series used in Novo 4 currently consists of 3 coils, all of which have "3 silicone rings, anti-leakage system".
The pods are 2 ml. Interestingly, they are "transparent" black, but you can purchase the fully transparent pods separately. It has an 800mAh battery and a 0.74A USB-C charger, and uses a small 0.49-inch screen and a single button for operation
Related kits you may prefer:
morph 2 vape for sale
smok morph 2 mod for sale