Wotofo Srpnt RDA has a 24mm innovative deck, which can support 5mm ID single coil/3mm ID double coil. Wotofo Srpnt has side airflow holes, which can control the airflow for better flavor. Wotofo Srpnt BF RDA can match Squonk mods through the BF pin.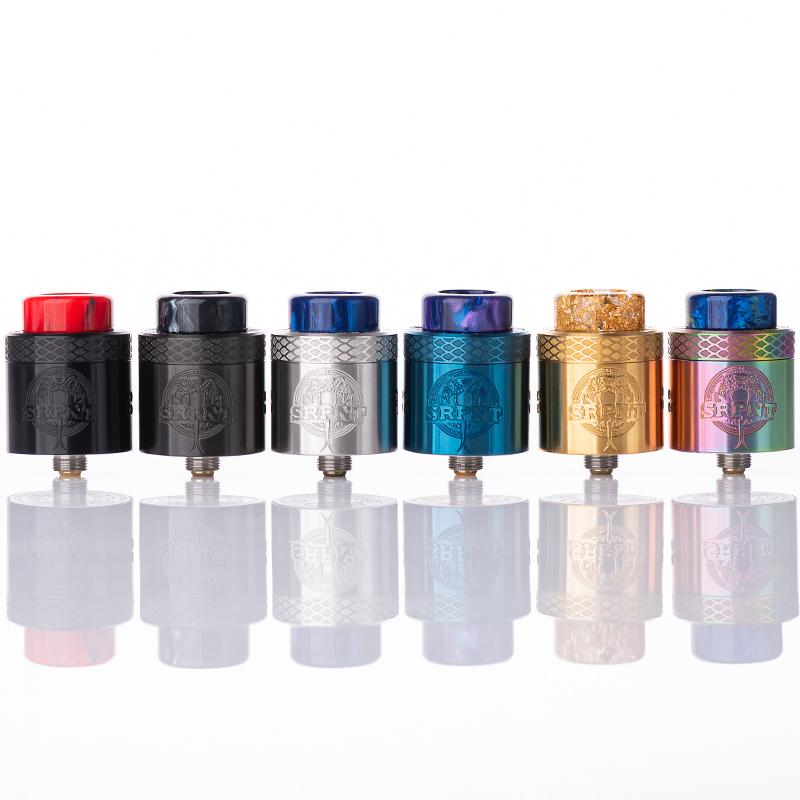 Parameters:
Size:24 x 22.7mm(without drip tip & 510 pin)
Material: Stainless steel & German PEEK Insulator
Coil: wire coil
Coil configuration: 3mm ID dual Ni80 coils 0.17Ω(60-75W)
5mm ID single Ni80 coil 0.65Ω(best 76W)
Drip tip: 810 resin drip tip
Thread: 510
The bold innovation of deck design, the use of 5mm ID Claptons guarantees excellent vape. Accurate airflow control provides the right amount of airflow across the deck. Srpnt RDA has 810 resin dripper and the classic snake series logo.
Wotofo Profile RDA is an innovative RDA that focuses on first-class flavor delivery. The unique spring-loaded ceramic wool support makes RDA very suitable for use with mesh coils. The honeycomb airflow cap allows enough air to balance flavor quality and cloud formation.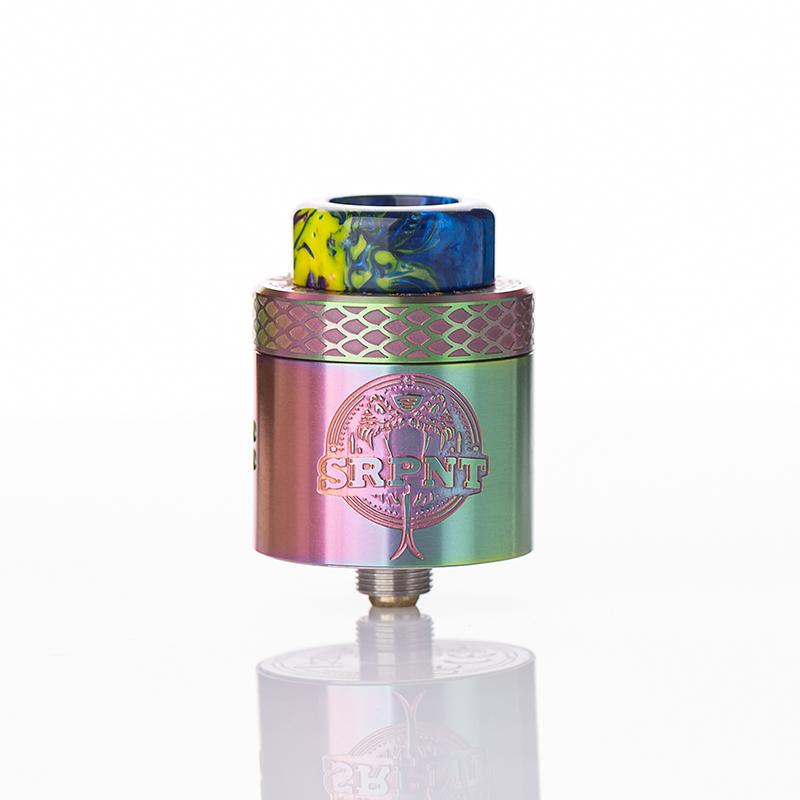 Wotofo Profile RDA is a 24mm mesh rebuildable drip atomizer designed to provide a true vape flavor. It is said that mesh heating elements are an unshakable trend in the field of e-cigarettes, even for the RDA category.
Mesh coils can provide a better flavor experience in various ways. This time, we bring you the juice taster RDA vape and Profile RDA designed by Wotofo and Mrjustright1. You can know from the name that this RDA aims to release every flavor in the juice into your palate.
Other kits you may be interested:
LTQ Vapor in stock
buy ltq vapor curer coil