Uwell Havok V1 shows an impressive and beautiful pod system, suitable for MTL as well as DTL or RDL, so it can meet almost all requirements. The Havok V1 Pod is made of black translucent PCTG and is fixed on the top of the device with magnets.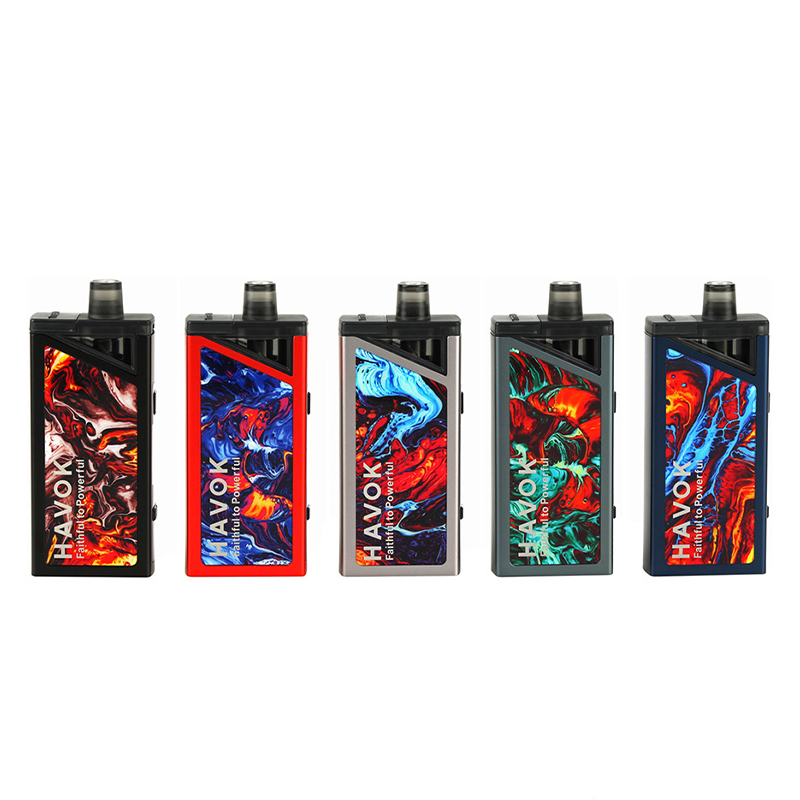 Features:
1. Refillable tank and replaceable coil
2. Sliding top-fill design
3. Adjustable airflow, free to enjoy DTL and MTL
4. 0.96 inch OLED screen
5. 5V/2A fast charging with Type-C
6. Odds-on no leaking
7. Pro-FOCS technology
The air inlet is located on the side of the filter element to avoid leakage. In addition, the silicone filling port can also prevent the e-liquid from leaking. It is a combination of adjustable airflow and output that can help you get a personal flavor.
The USB Type-C fast charging design allows you to charge easily, quickly and conveniently. The battery capacity is 1800mAh and the e-liquid capacity is 4ml. The two coils included in the Havok V1 pod cartridge are 0.25ohm UN2 Meshed-H DTL coil; 0.6ohm UN2 Meshed-H MTL/RDL coil.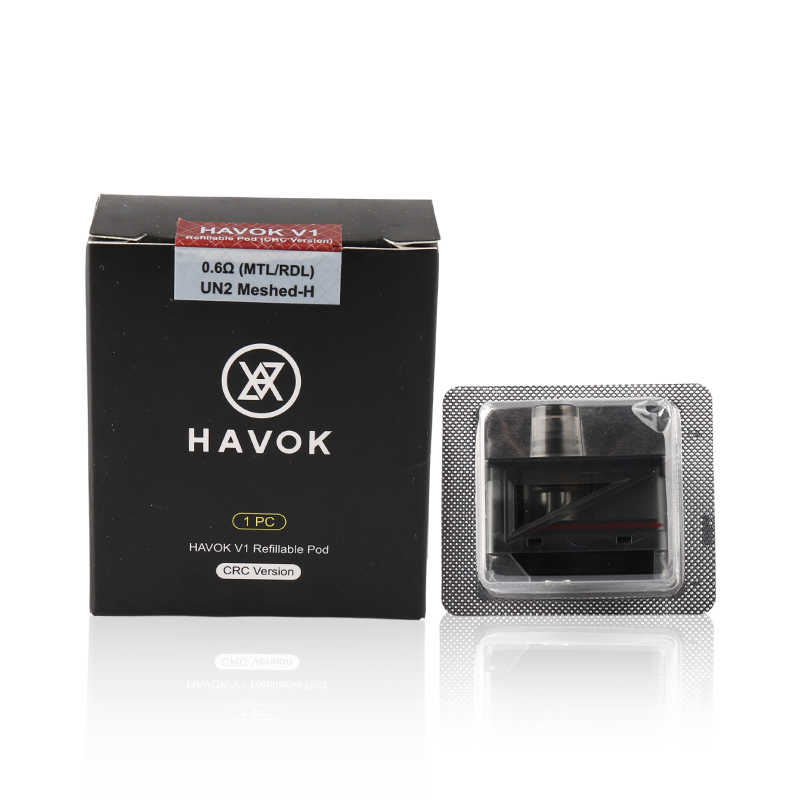 These two Havok v1 coils use Pro-FOCS flavor testing technology, which will bring you an excellent e-cigarette experience. Moreover, the equipment is made of aluminum, anodized process, single-sided color PC patch.
Other kits we recommend you:
hyppe max flow usa
bang xxl usa