Suorin's new 2000 puff Air Bar Max is the latest upgraded version of the 1000 puff Air Bar Lux. Wider, equipped with a 6.5 ml juice reservoir (5% nicotine strength), a 1250 mAh battery and a heavy-duty coil designed to last several weeks. The soft tip protects your teeth and provides a comfortable pull for MTL (mouth-to-lung) e-cigarettes.
Features:
Disposable pod device requires no maintenance, charging, or refilling
E-liquid: 5ml Salt Nic E-liquid per Pod Stick
Battery: 1250mAh
Pre-charged, Simply puff on the device to activate
Pre-filled, no need for messy refills
Salt Nicotine 5%, 50MG Salt Nic inside for an accurate cigarette-style throat hit
2000 puffs per pod
Compact and Portable
These are two disposable vaping devices that provide amazing performance, large battery, large capacity, incredible design, amazing features, and two disposable vapes in more than 50 flavors to choose from.
From the sweet and refreshing watermelon and apple ice flavour to the perfect thick and creamy milkshake, there are many things to explore with Suorin Air Bar.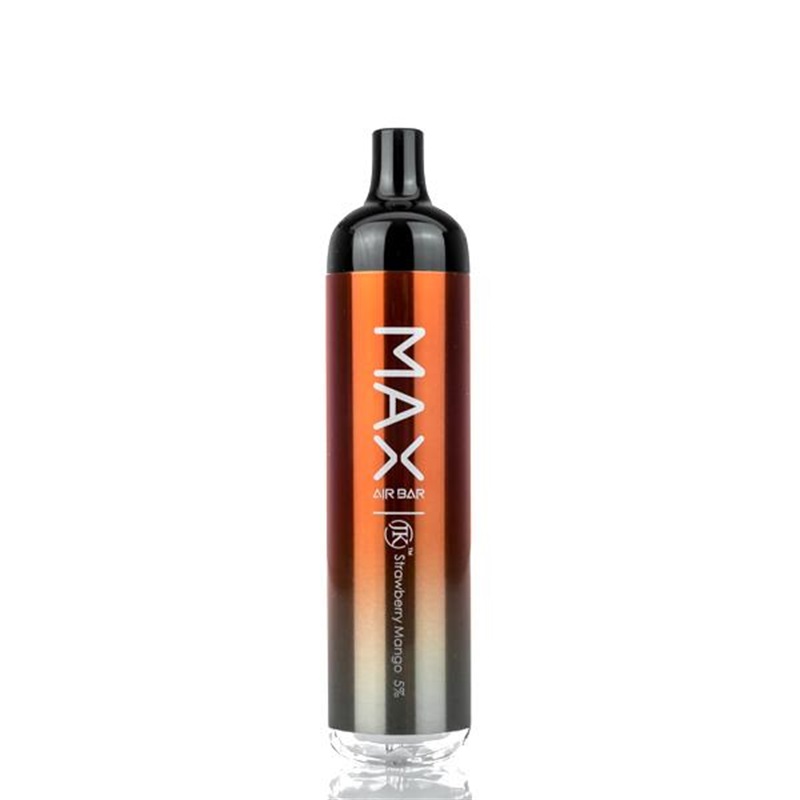 Suorin Air Bar Max is pre-charged, pre-filled, and has a one-time design, so you only need to throw it in the trash after you fully use the device.
Suorin's Air Bar Max disposable kit is equipped with a built-in 1250mAh battery with a capacity of 6.5mL and uses high-quality salted nicotine e-cigarette juice with a concentration of 5% (50mg). With its large battery size and high-capacity cartridges, you can enjoy a smoking experience of up to 2000 puffs each.
Related kit you may prefer:
buy ltq vapor
suorin air pro ice blue