As promised, in a "good moment", we will inevitably have to return to the novelty of the pod system. This day has come, and only such guests will be included in the agenda. The lineup of one of the most famous series of the Voopoo brand got some updates right away, yes, it is Voopoo Drag S Pro Pod Kit.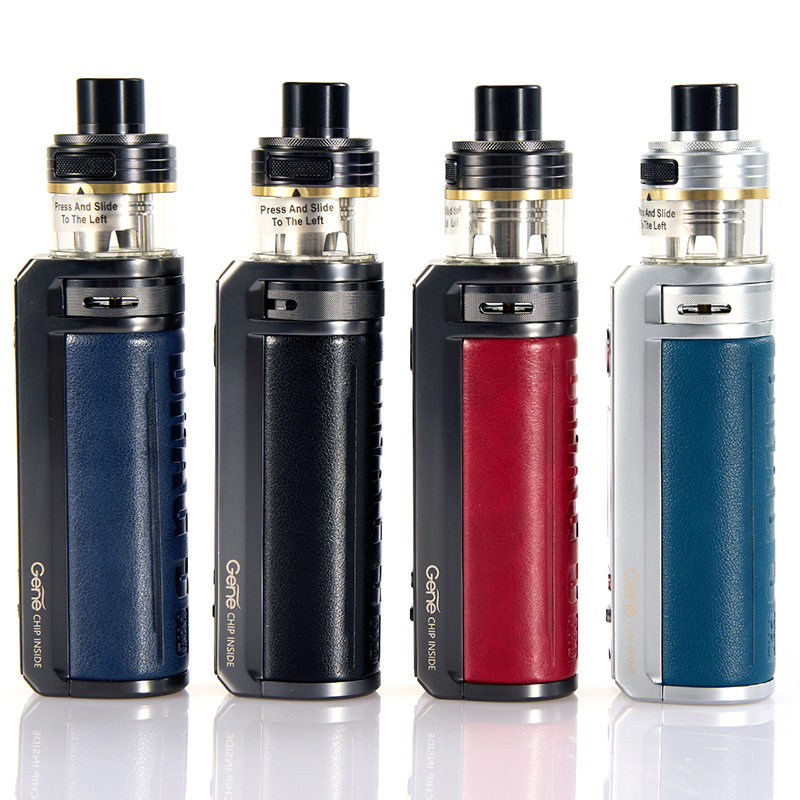 Parameters
Dimensions: 125.5 x 34.5 x 28.8mm
Body material: zinc alloy + eco-leather
Power supply: built-in 3000mAh
Chipset: GENE.Fan 3.0
Cartridge capacity: 2.0 / 5.5ml Vaporizer
resistance: TPP / PNP coils
Power:5 – 80W
Voltage range: up to 8.5V
Operating mode: Smart / RBA / TC
Supported resistance: 0.1 – 3.0Ω
We started broadcasting from the "beginner" version, but for snacks, we will have more advanced models. Straight to the point. Novel designs are not original to the brand or the industry as a whole. Frankly, I even think that these are pod mod kit that we have known for a long time-but no-"novelty" read the manufacturer's postscript on social networks.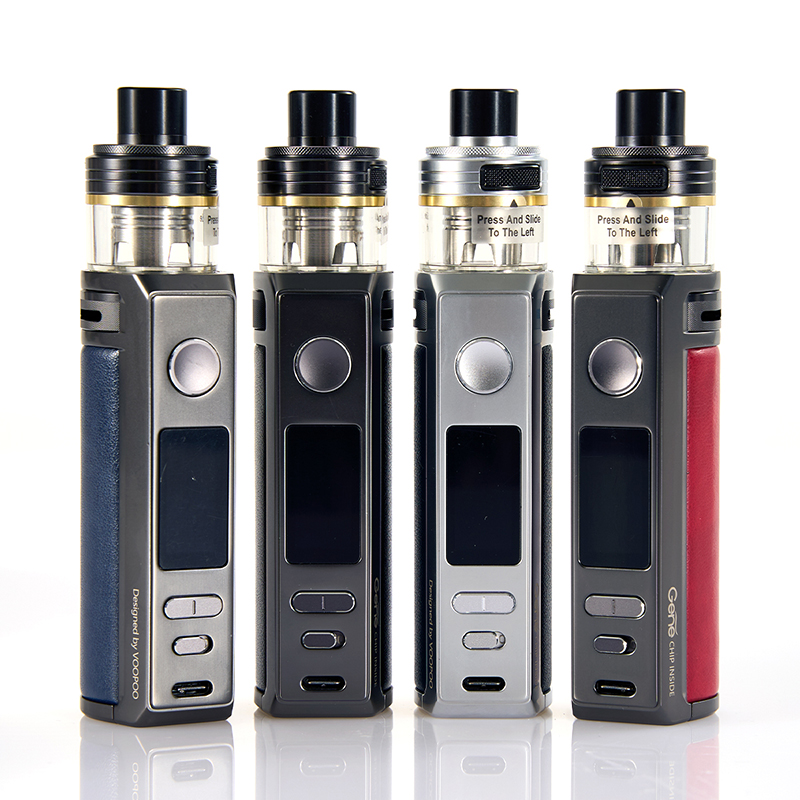 So, let us call the design company so as not to offend anyone. The usual shape is the rounded back and the chiseled outline of the front control panel. For the decoration, there is a permanent insert made of ecological leather.
According to a long tradition, the main focus of novelty shifts to a new furnace or TPP X pod cartridge if you wish. This is understandable-the developers of the brand are ahead of others in this respect (we have to give them the treatment they deserve)-they are always "first" and most manufacturers just copy them.
Other kits you may prefer:
vaporesso xros 2 near me
caliburn a2 for sale for sale