BMOR Yolo Disposable with a new setting and has an upgraded mouthpiece as well as excellent ergonomics and portability. And, in order to ensure that there is no flavor pollution when switching the flavor settings, the airflow and the reservoir are completely independent.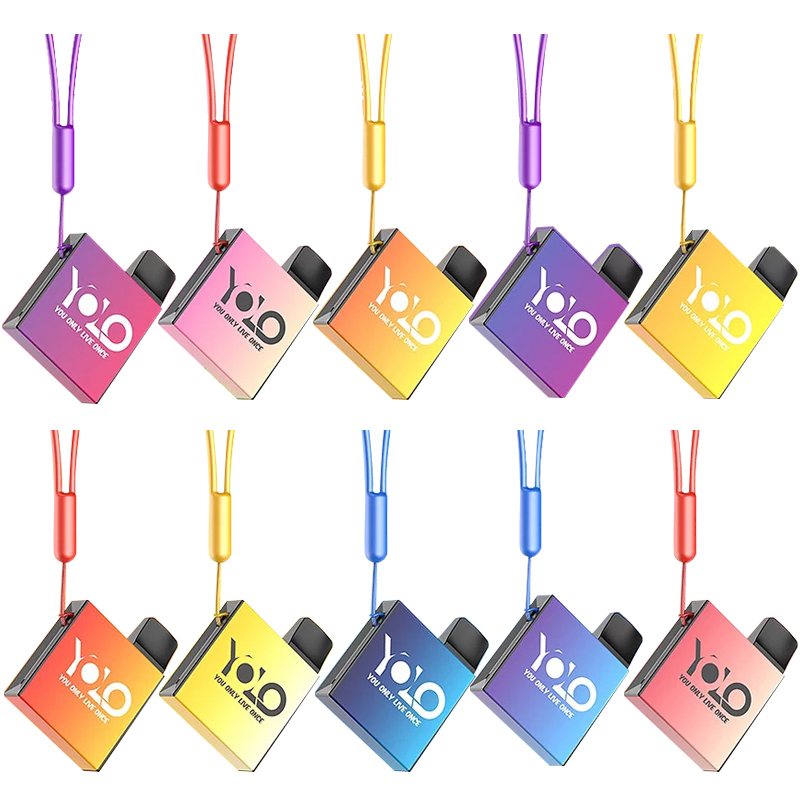 SPECIFICATION
Size: 40.8*11*56mm
Puffs: 800
Capacity: 3.5ml
Battery Capacity: 550mAh
Material: Aluminum
Flavor: 10
Mesh: 1.2ohm
Salt nicotine: 5%
Another advantage of this disposable kit is that it is equipped with an integrated battery of 550 mAh, combined with a 3.5 ml juice reservoir, which ensures that you can pump up to 800 puffs. BMOR Yolo is filled with 5% nicotine salt e-cigarette juice.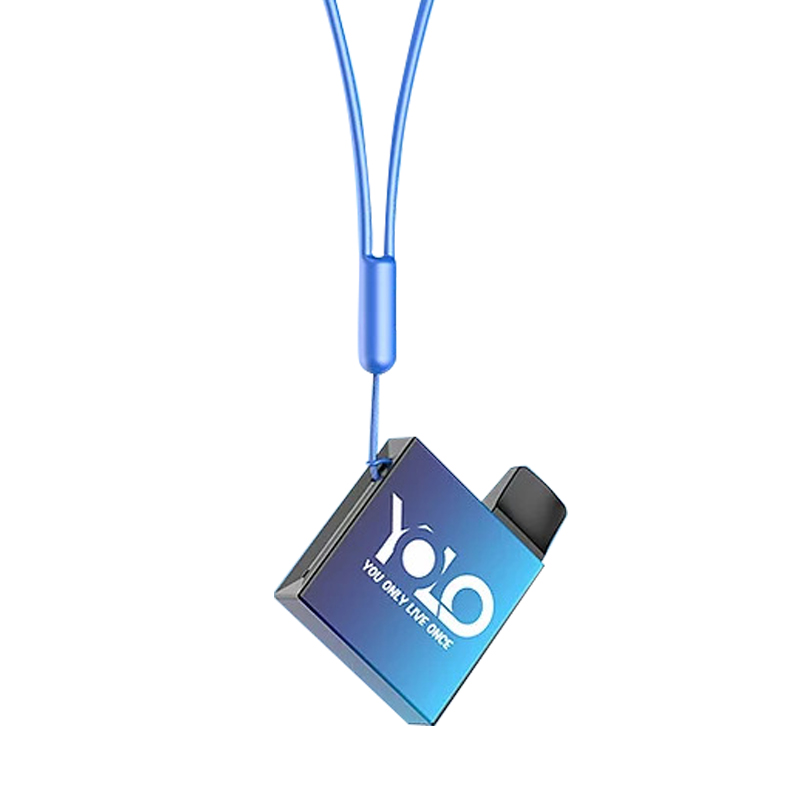 In addition, it has a triple flavor design, so each set has three flavor settings, which can be changed by rotating the mouthpiece. This high-quality disposable product can not only smoke e-cigarettes but also can be used as an accessory.
YOLO disposable cartridges are small but powerful and full of flavor. With a necklace, you can hang it on your neck without worrying about losing it. At the same time, it is still a fashion item that can set off your appearance.
Related disposable kit we sincerely recommend:
https://vapesourcing.com/hyde-retro-rave-disposable.html
https://vapesourcing.com/hugo-vapor-dismod-disposable.html