We are very excited to review the Freemax Maxus Solo 100W Mod with Fireluke Solo Tank. We're eager to walk through its paces and look at every aspect of it, from its design and performance, to see if it lives up to our expectations.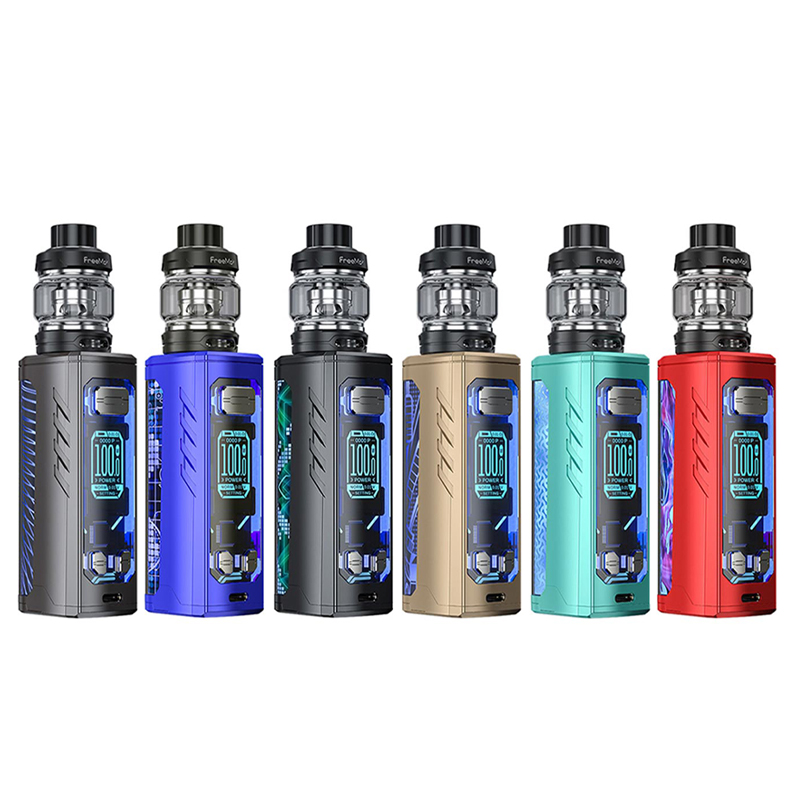 Specifications
Output voltage: 0.7-7.5 volts
Input voltage: 3.3-4.2 volts
Output wattage: 5-100 watts
Resistance range: 0.1-3.0 ohm
Battery: External single 18650/20700/21700
Charger specification: 5V/2A
Dimensions: 28.8 mm x 42.8 mm x 90 mm
Tank dimensions: 28 mm x 50.35 mm
Tank capacity: 5 mL (TPD 2 mL)
Drip tip: 810
Info
The Maxus Solo 100W is the latest kit from longtime manufacturer Freemax. Freemax is popular for having some of the best (if not the best) sub-ohm tanks and coils in the business. Lately, they've been making some really good vape mods to go with their tanks.
Mod
Control of the Maxus Solo 100W mod is performed by an upgraded FM chip 3.0, providing accurate power levels, super-fast firing speeds and the usual host of safety features. Its full-featured operating modes include power (wattage), variable power control, bypass, temperature control, and TCR.
Tank
I have no doubt that the Maxus Solo 100W kit with Fireluke Solo Tank will complement the Maxus line and be just as successful as its predecessor.
Summary
This kit has no limitations, it will do what you want and more! Overall, the Freemax Maxus Solo 100W mod kit looks very impressive and very stylish.
Related kits you may prefer:
voopoo argus for sale
geekvape b60 review