The Pod System is kicking off a new week – and some interesting new products have emerged. Neither of them has seen an official launch yet, but as always, we can get to know them ahead of time – Novo 2 X.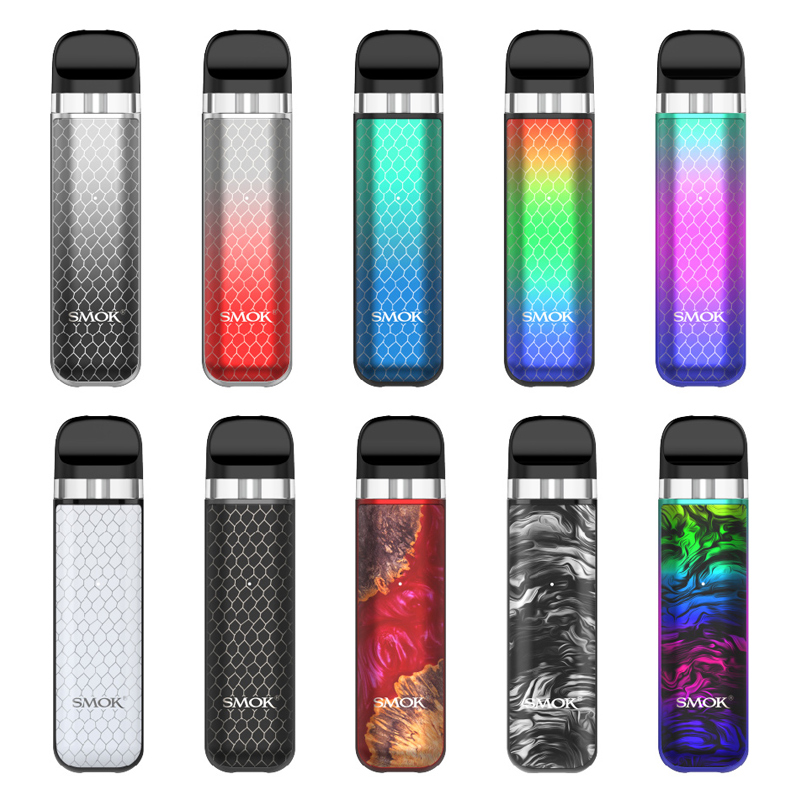 Parameters
Dimensions: 97 x 24.5 x 14.5mm
Weight: unknown
Body material: zinc alloy + plastic
Power supply: built-in 800mAh
Cartridge capacity: 2.0ml Vaporizer
resistance: 0.9Ω
Wattage: up to 20W
Voltage range: 3.0 – 4.0V
Operating mode: Power
Supported resistance: 0.6 – 2.5Ω
It opened up the update program for the giant SMOKTech, which apparently tried to make up for "New Year's" with simple, regular, and most importantly, frequent releases. This time the supply arrived at the camp of the Novo Line.
The novelty repeats the corporate design of the series, and therefore of all its predecessors. In shape, this is again a flat, but somewhat "chubby" stick.
The decoration is not much – a logo, but a traditional geometric pattern. The size is not the smallest, but at the same time, the device is not one of the largest.
As always, the original palette is rich—it even offers two variants—five servings of each. Detachable novo 2x pod cartridge "new sample", but it can also be used for the previous product of the same name.
It has a moderate capacity but the filling is already top – just remove the flat drip type. Built-in evaporator – its heating element is made on a grid. In kits, the latter are available in double quantities.
Related kits you may prefer:
i love salts juice
beast vape 4500 puffs