Esco Bars Aquios H2O 2500 Puff Disposable is an advanced water-based vape pen for super smooth vape fun. Available flavors include blueberry, grape, peach, strawberry and watermelon.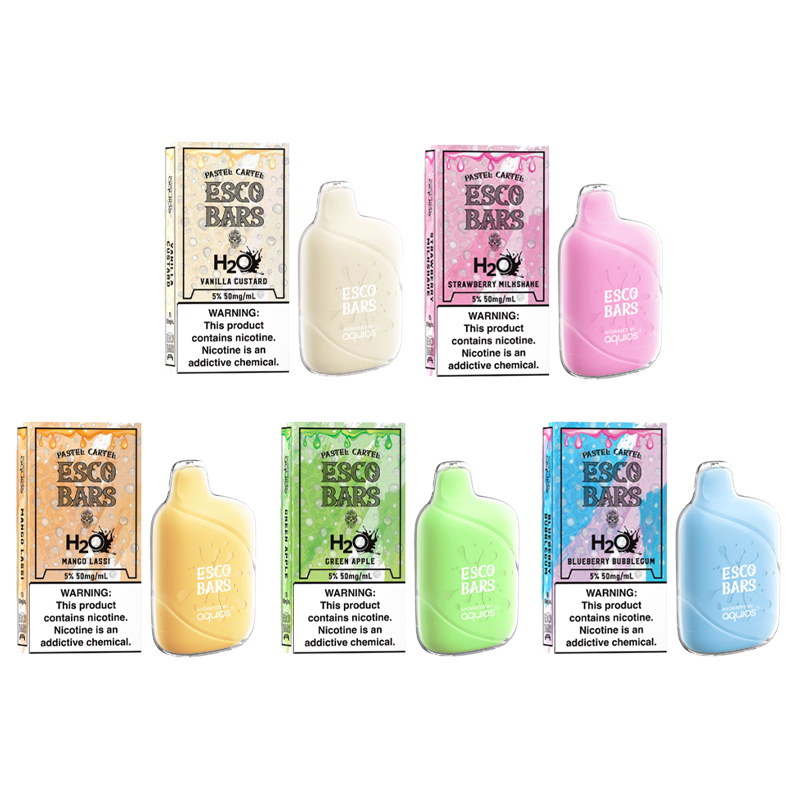 Features
5% (50mg) Nicotine Strength Available
Water Based Nicotine
Mesh Coil
E-Liquid Capacity: 6mL
2500 Puff Count
Aquios Lab's new patented technology, called AQ30, suspends nicotine in water with each puff, allowing you to taste a fuller taste and a cleaner mouthfeel. The Esco Bars H2O water-based vape pen features a 6ml pre-filled e-liquid capacity, 2500 puffs and a long-lasting 1000mAh battery!
The Esco Bars H2O disposable pod water-based nicotine vape device offers 6000 puffs and comes prefilled with 15ml of 50mg Aquios water-based e-liquid. Here are some revolutionary technologies from Aquios Labs which created the first generation of Aquios (AQ30) that supports 30% water.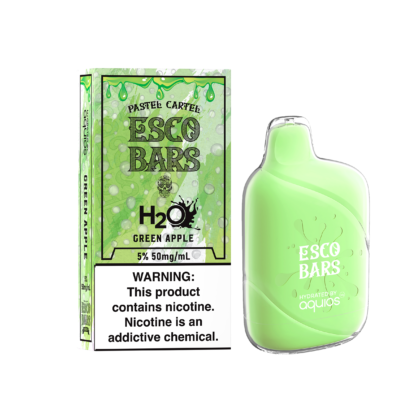 This technology from Aquios E-Liquids in this water-based nicotine vape allows users to enjoy a more saturated and satisfying taste while reducing throat irritation.
Related kits you may prefer:
candy king disposable vapes Pennsylvania
elf bars Pennsylvania