I bring to your attention a new product from GeekVape, which is still being prepared for release – the exact release date is still unknown. She became another representative of the brand's most popular collection – Aegis, which has now appeared in a "new" role – a pod system with a round cartridge – Aegis Eteno.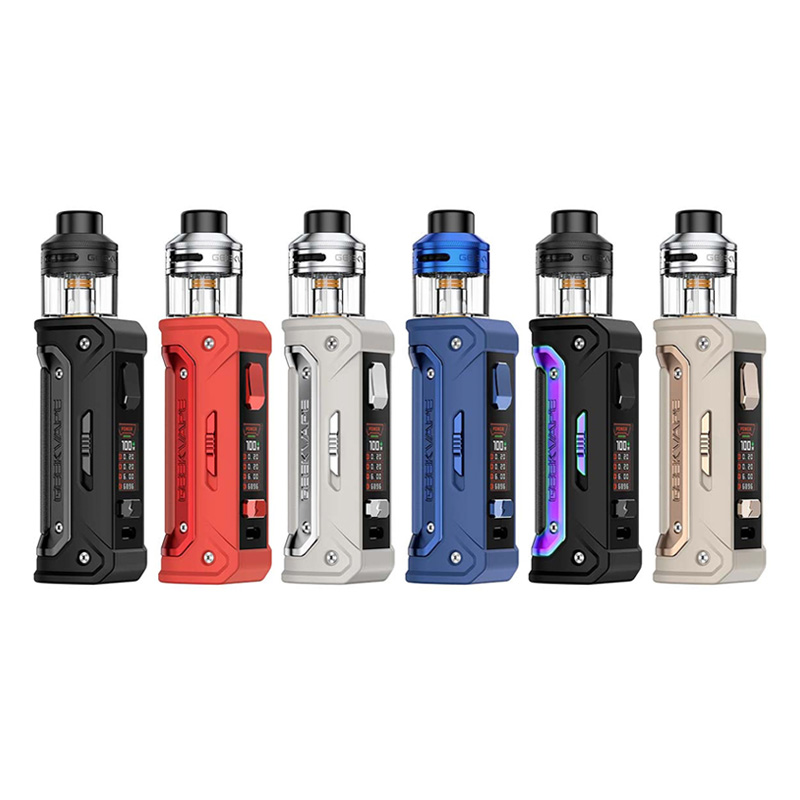 Dimensions: 135 x 39 x 33mm
Weight: 150g
Body material: zinc alloy + plastic + eco leather
Power supply: 1 x 18650
Chipset: AS 3.0
Cartridge capacity: 4.5ml
Evaporator resistance: P Coils
Power: 5 – 100W
Voltage range: up to 7.5V Peak
current: 35A
GeekVape Aegis Eteno also belongs to the pod systems section, but is the exact opposite of the first guest. So if the latter is the simplest representative of the family, this instance is the exact opposite, the top level of engineering – the smart module.
Factors, eco-leather inserts, metal molding – we've seen it all. Overall, the design is alright, although there are decorative elements, no redecoration was noticed.
The case is entirely plastic, but the novelty is heavy. However, the size of the pod system is impressive. According to the old tradition of the series, the device is protected according to the IP68 standard – against moisture / fire / careless handling.
The starting range of design options is pretty decent – there's a place for timeless classics and vibrant colors. The novelty is a new circular cartridge that could be the platform for future releases of the brand.
It comes with a detachable plastic drip type with standard 810 fit. Fill the top, securing the lid in half a turn. The capacity of the tank is good, no information has yet been found about the possibility of increasing it.
The situation is similar for removable adapters with standard 510 connectors – no data. The filter element is powered by the Geekvape P coil's replaceable evaporator. The complete copy is completely sub-ohm.
The adjustment of the tightening strength is naturally provided – the swivel ring in the upper part of the tank. The impermeability of the structure is achieved thanks to the upper air intake.
Related kits you may prefer:
dotmod dotpod nano
vaporesso luxe xr