Still remember the OWL sub ohm tank by which is all the rage? This time Advken comes back with a new pod system named Oasis. From the name, we can expect it to bring us a good vaping time. For more decent vape deals, just check vapecourcing online shop.
Advken Oasis Kit features a flat sword-like body with two mellow side edges. Powering it is a built-in 360mAh battery, and this is enough for several decent breaks at work or on the go. Every coin has two sides, although the battery doesn't have a large capacity, it can be fully charged very fast via a Type-C USB port at the bottom of the device within about 40 minutes. And there is an LED indicator light at the central place of the front side of the device, it will let you know the battery level. It's not mentioned on the official page how the device will be activated, but I think it is activated by a fire button as we can see a small circle surrounded by the LED indicator light.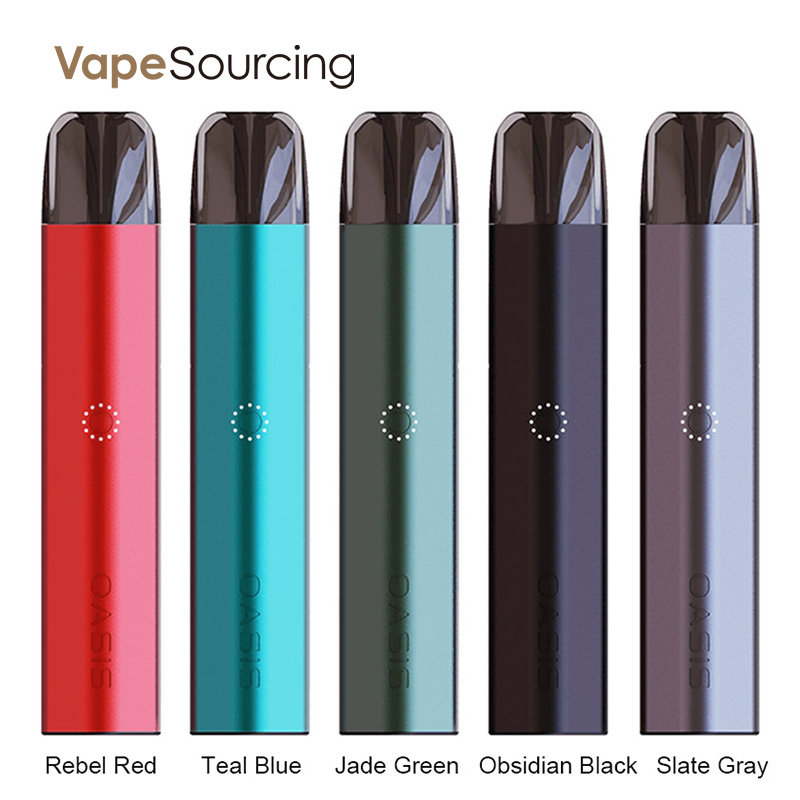 As for the pod of this device, it can hold up to 2ml of e-juice and is refillable via a side filling port. The integrated coil head is built with organic cotton and has a resistance of 1.2 ohms, of course, for e-liquids with a high content of nicotine, including salt. As with many pod systems, airflow adjustment is not provided for such a construct, but it's nothing much for an MTL device. All in all, the Advken Oasis is worth a shot, let alone its price.
You may also like: infinix 2 smok near me
Parameters as below
Material: Aluminum Alloy & PCTG
Dimensions: 111mm x 21mm
Battery Capacity: 360mAh
Capacity: 2ml
Filling: Side filling
Coil Composition: A1 Wire + Organic cotton (1.2Ω)
Charging: Type-C
Related blog: Born To Surpass | Smok G-Priv 3 Kit 230W