Finally, the Teslacigs Invader GT – is a Pod system that has retained the pedigrees of the popular line of insiders. The mode change button allows you to activate the device from tightening, using the button, or both options at the same time. Let we have a look.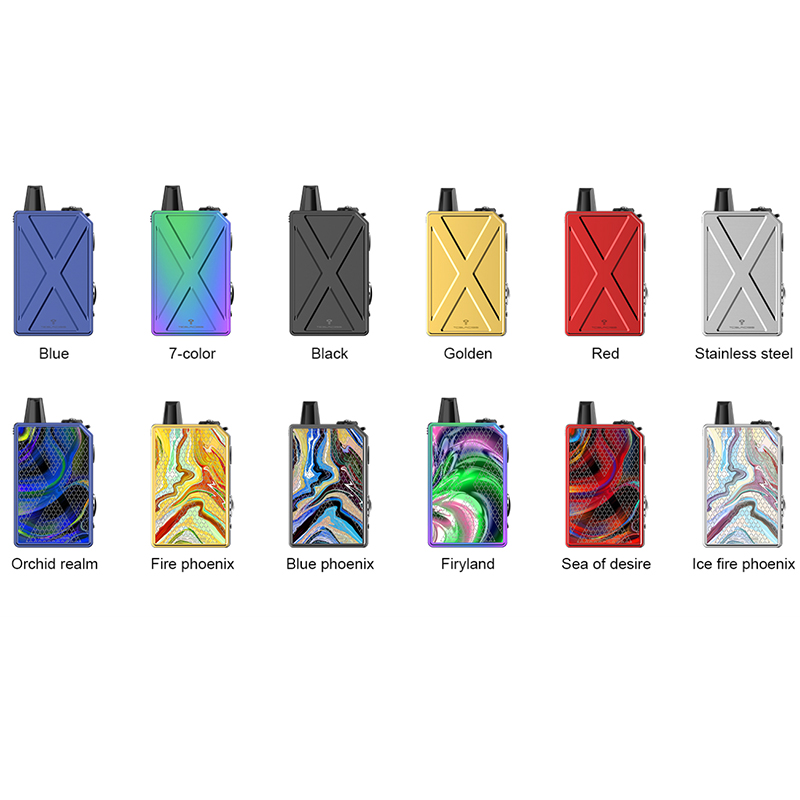 Information
Teslacigs INVADER GT is made of metal and plastic. Available in two color variations: "classic" and with rainbow panels. The device is equipped with a board with support for resistances from 0.2 ohms and a maximum power of 50 watts. Powered by its own replaceable TP * evaporators.
Specifications
Output power: from 7 to 50 watts,
Battery capacity: 1200 mAh,
Tank capacity : 3 ml,
Evaporator resistance: 0.2, 0.6, 0.8, 0.3 Ohm / RBA,
Maximum charge current: 1 A.
Design
The design of the mod was adopted by the Tesla Invader III in the form of a canister. Among the colors, in addition to simple "metallic" ones, there are also bright plastic inserts. On a small slant there is a charge indicator on top. It glows green to 61 percent, yellow to 31, and then red.
Cartridge
The pods cartridge works on its own shift systems. There are five variations in the line: T-P1 at 0.2 Ohms from 30 to 50 Watts, T-P2 at 0.6 Ohms from 12 to 23 Watts, T-P3 at 0.8 Ohms from 10 to 15 Watts, T-P4 at 0.3 Ohms from 20 up to 35 watts and serviced base. Coils are made of mesh.
Related product we recommend:
kaufen mato rdta