Recently, Nanch listed a Nanch 24-in-1 precision repair screwdriver set (S2 alloy steel aluminum box version) as an advanced version of a common combination screwdriver. This new set of screwdrivers has a great portability and has been made a great improvement.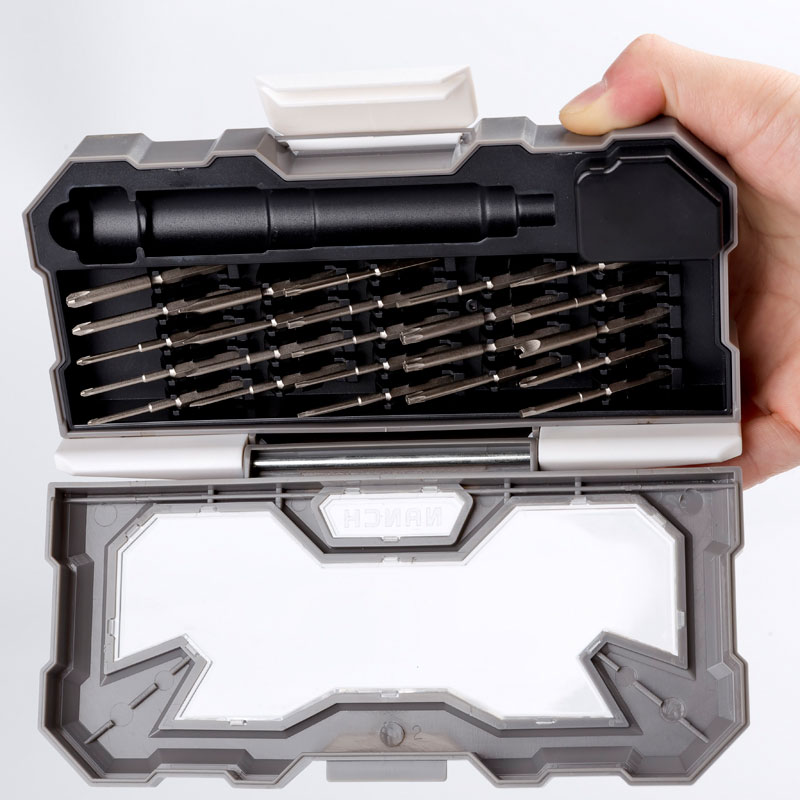 Nanch screwdriver set is made of S2 alloy steel. The cutter head has undergone heat treatment process. As an old user of Nanch, I still have some experience in the performance of the cutter head in terms of hardness and toughness.
This version is equipped with 24 different sizes of cutter heads that cover most of the specifications in everyday applications.
Different from the previous products of Nanch, this 24-in-1 version of this time uses a portable aluminum alloy outer box, and the internal batch storage rack is a push-pull design.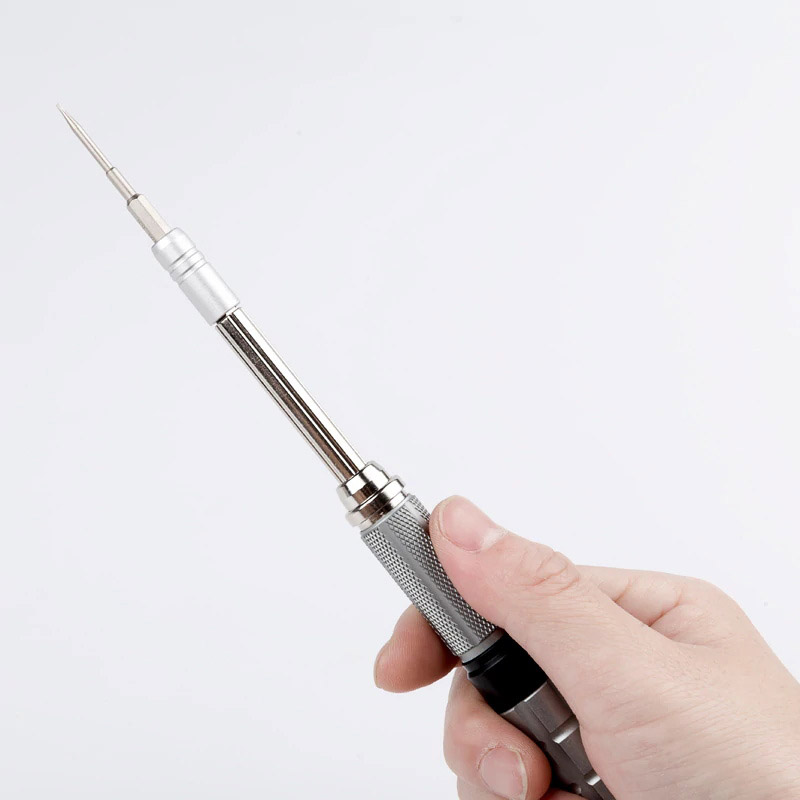 The processing precision of the aluminum alloy outer box is good, the two ends are processed more roundly, and there is no feeling of cutting hands in the hand, and it is not easy to bump into other objects on the workbench.
This version of Nanch screwdriver set uses a newly developed cylindrical multi-concave curved bit in the design of the batch head. This 6-concave batch head is matched with multi-leaf beads to fit the handle, which can achieve better fit and tightness.
Other products you may like:
Kaufen xiaomi redmi airdots
Kaufen edifier w200bt