Today's review, however, covers a re-release of a classic, namely the Ego AIO kit, a nifty little all-in-one, vape pen-style device – Joyetech eGo AIO 2.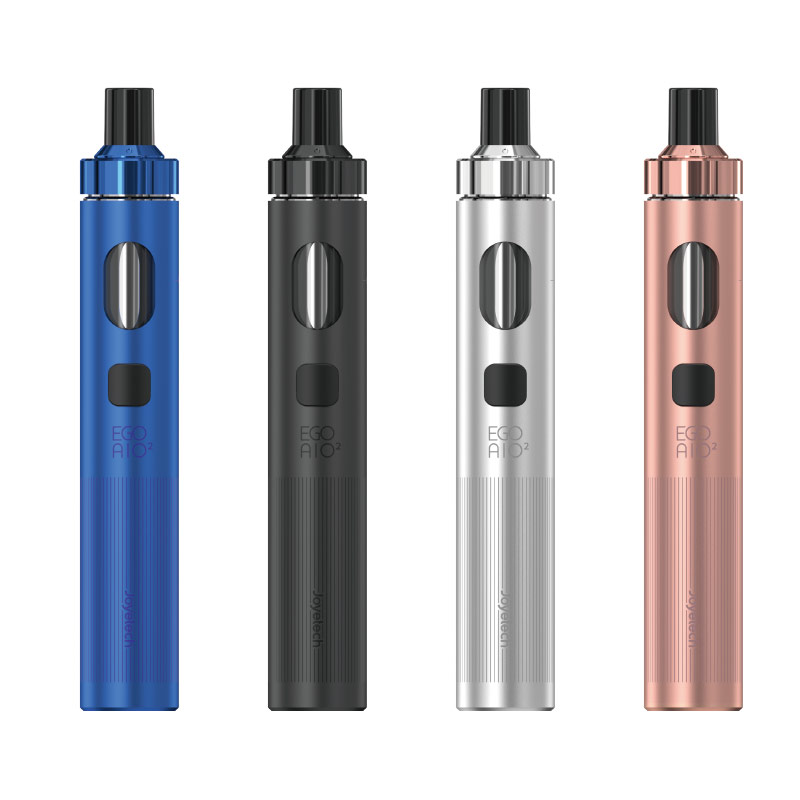 Features
Now, this retake seems mostly to feature superficial differences, like the graphic design, the LED lights and, maybe a little more functional, the reconfigured drip tip design. Shaped like a cigar, the device is a long cylinder with a slight taper at the base and top.
Just above the middle mark, on the side of the device, is a square, rubber-rounded fire button with a click, measuring 1cm x 1cm. On the other side of the cylinder, at the same height, you'll find a micro-USB port for charging.
Design
On opening the neat, black Joyetech vape box packaging, I discover a compact, pen-style all-in-one with a silver-grey, scratch-resistant finish that has what looks like mapped train tracks running from top to bottom all around the device.
How To Fill
I find the fill method a little awkward and, when you are in public or in a hurry, it can also be a little messy.
Press and twist off the top cap, into which the coil head is screwed
Fill the tank to the max mark
Replace the coil and cap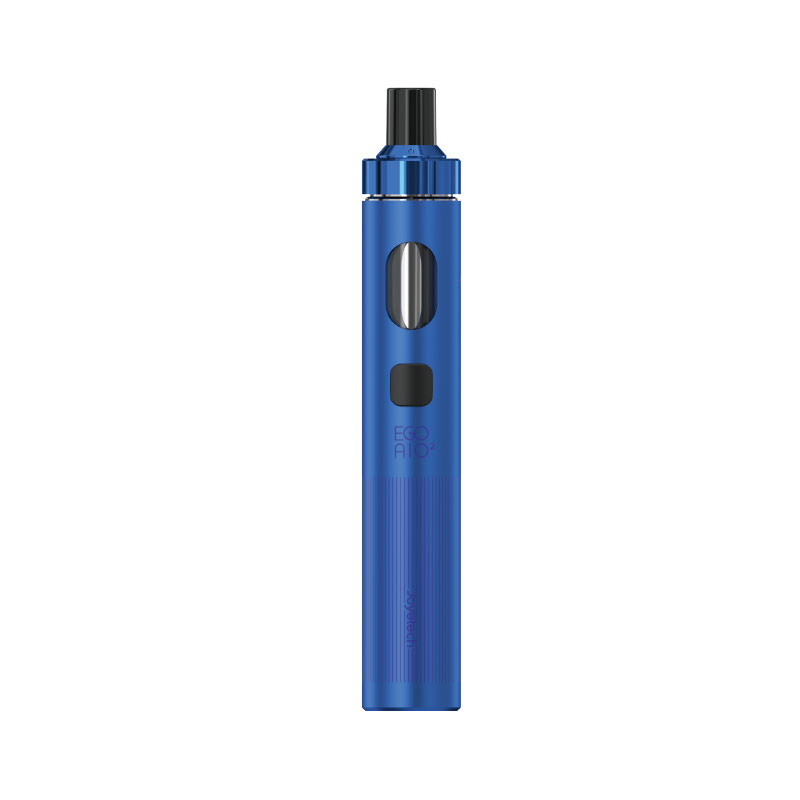 Battery Life & coil
Battery life is approximately 6 hours with sustained use and takes less than an hour to recharge. I would recommend these coils for really effective nicotine delivery and not so much flavour chasing, though flavour isn't THAT bad.
I find these coil heads also stand up well to a bit of chain puffing, with flavour actually improving when the coils get a little extra heat on them.
Summary
The Joyetech eGo AIO 2 comes from a vape brand that has become a household name in the world of affordable vaping devices, especially over the past few years, and they've been improving performance and build quality to the point that they're making fans, including yours.
Related kits you may like:
funky republic fi3000
ijoy bar ic8000