Introducing the Puffmi Dura 9000 Disposable Vape Kit – a game-changer in the world of disposable vapes. Puffmi, a rising star since its debut in 2021, has been steadily gaining popularity, and the Dura 9000 is a testament to their commitment to innovation and quality.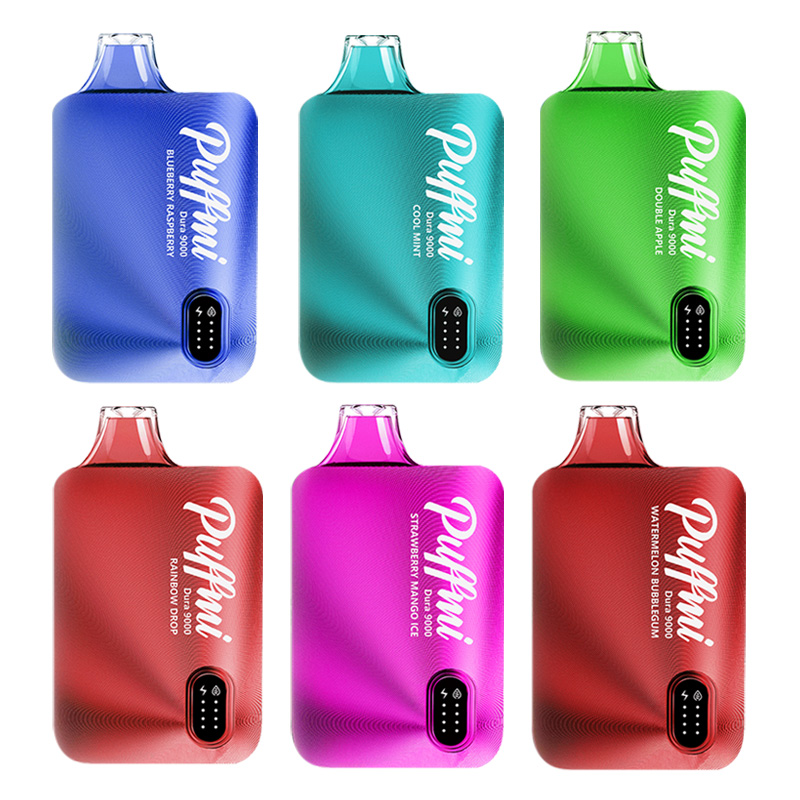 What sets the Puffmi Dura 9000 apart is its remarkable longevity and versatility. This rechargeable disposable vape is designed to go the distance, offering an astounding 9000 puffs, making it ideal for multi-day use. With a massive 20ml e-juice capacity and a robust 650mAh battery, this vape is a true workhorse.
But that's not all – the Puffmi Dura 9000 comes with a range of impressive features. You'll find a vibrant display screen that keeps you informed about your battery and e-juice levels, ensuring you're always in control of your vaping experience. No more surprises – just uninterrupted satisfaction.
With 24 diverse flavors to choose from and two nicotine strength options (20mg or 50mg), you have the freedom to tailor your vaping experience to your preferences. Whether you're a fan of fruity, menthol, or classic tobacco flavors, Puffmi has something for everyone.
The Puffmi Dura 9000 doesn't just stop at performance – it also takes care of convenience. The package includes a 3-in-1 telescopic USB charging cable, ensuring you can keep your device powered up effortlessly.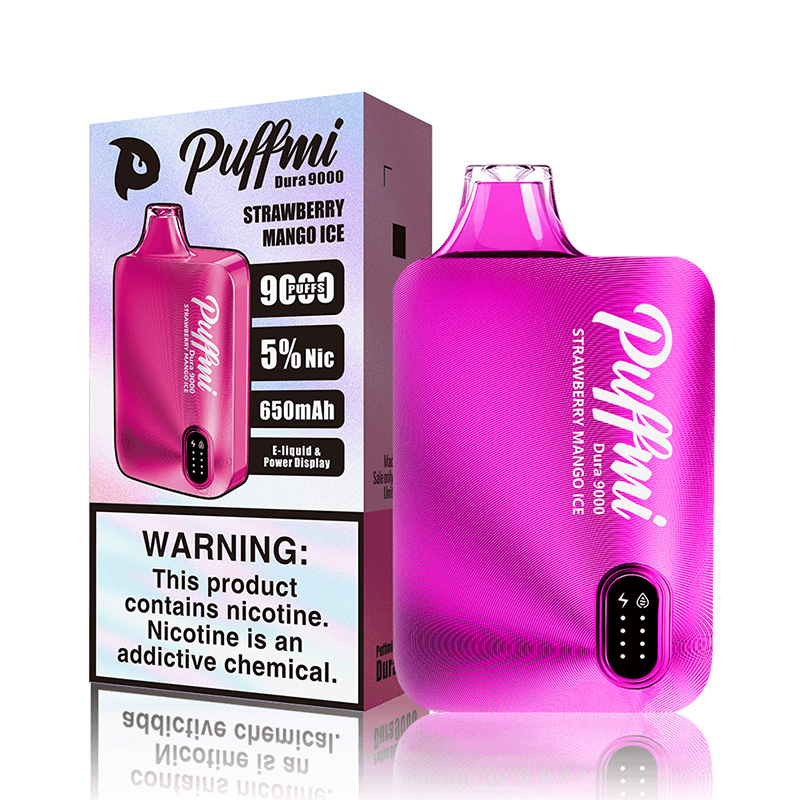 When it comes to design, the Puffmi Dura 9000 doesn't disappoint. It's compact, stylish, and built to withstand the rigors of daily use. The addition of a display screen adds a touch of sophistication to its overall aesthetic.
Performance-wise, this disposable vape doesn't disappoint. It easily lasts 1.5-2 days even with heavy vaping, providing you with consistent and satisfying throat hits. While the vapor production is on par with similar devices, the flavor quality stands out as above average, ensuring each puff is a flavorful delight.
While the Puffmi Dura 9000 offers an impressive array of 24 flavors, some users may yearn for dessert-based options to satisfy their sweet tooth. However, with the wide variety available, there's always something new to explore.
In conclusion, the Puffmi Dura 9000 Disposable Vape Kit is a testament to Puffmi's commitment to delivering top-notch disposable vapes. With its exceptional capacity, vibrant display, and diverse flavor options, it's a must-try for vape enthusiasts. Discover the Puffmi Dura 9000 today at the best online vape stores, and experience vaping like never before.