Introducing the Cactus Labs Six Shooter HHC Disposable, a revolutionary new product that offers unrivaled convenience and versatility. This disposable vape pen is filled with 6 grams of top-quality HHC distillate, divided into 3 different strains for you to choose from.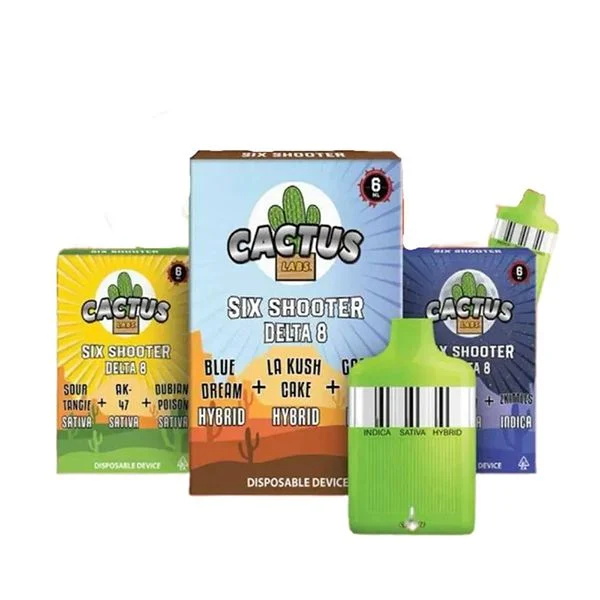 Features
Compliant with the 2018 Farm Bill
First ever 6 gram HHC disposable
3 different strains per disposable
Rechargeable
Naturally derived terpenes
Third-party lab tested
Made in the USA with industrial hemp
With a simple flip of a switch, you can vary the pressure at which you smoke on the go, providing a unique and customizable vaping experience. Cactus Labs HHC Six Shot offers 10 different strain combinations to choose from in one go, ensuring you'll always have exciting new flavors on hand.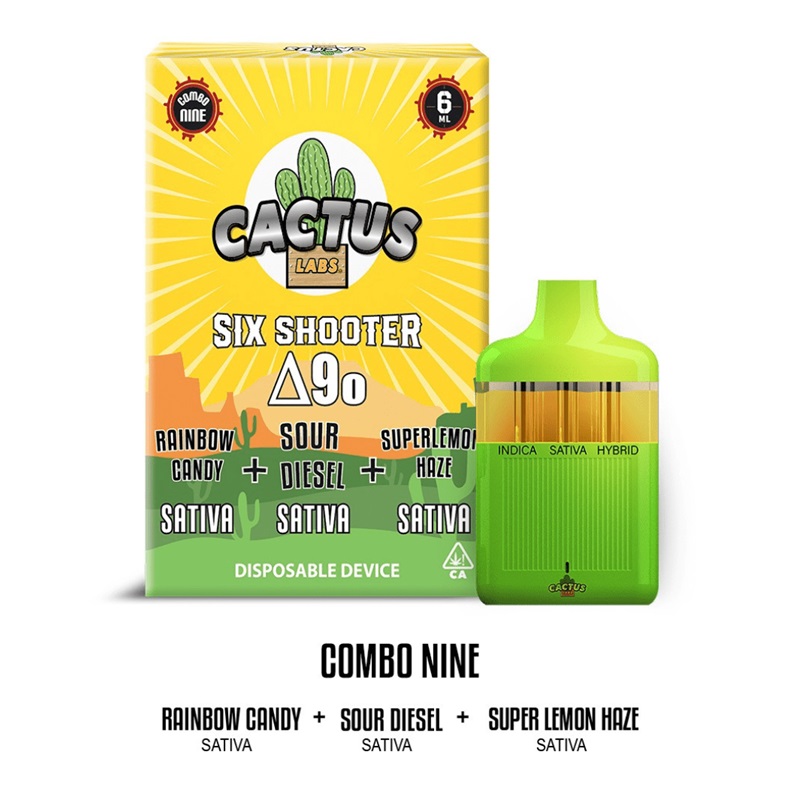 Very convenient and so interesting. The Cactus Six Shooter HHC vape is perfect for anyone who wants a pen to enjoy all day. The most dynamic electronic cigarette pod you have ever seen, three effects in one. A lot of thought went into pairing these four strains with sativa, hybrid and indica varieties (2 grams each).
This amazing device from Cactus Labs weighs 6 grams per pen. The pen allows the user to adjust between Indica, Hybrid and Sativa varieties. Perfect for busy smokers or those looking to try a variety of varieties, the Cactus Labs Disposable Six Shooter vape device is a must-have for any cannabis lover.