Yocan is finally going full-on the rig game with the Yocan Black Celestial E-Rig. While the vaporizer company has released several e-nails through its main brand, the Yocan Black sub-brand appears to be more focused on the electronic dab gear segment, with the most notable product in its lineup being the Yocan Black Celestial E-Rig none other than.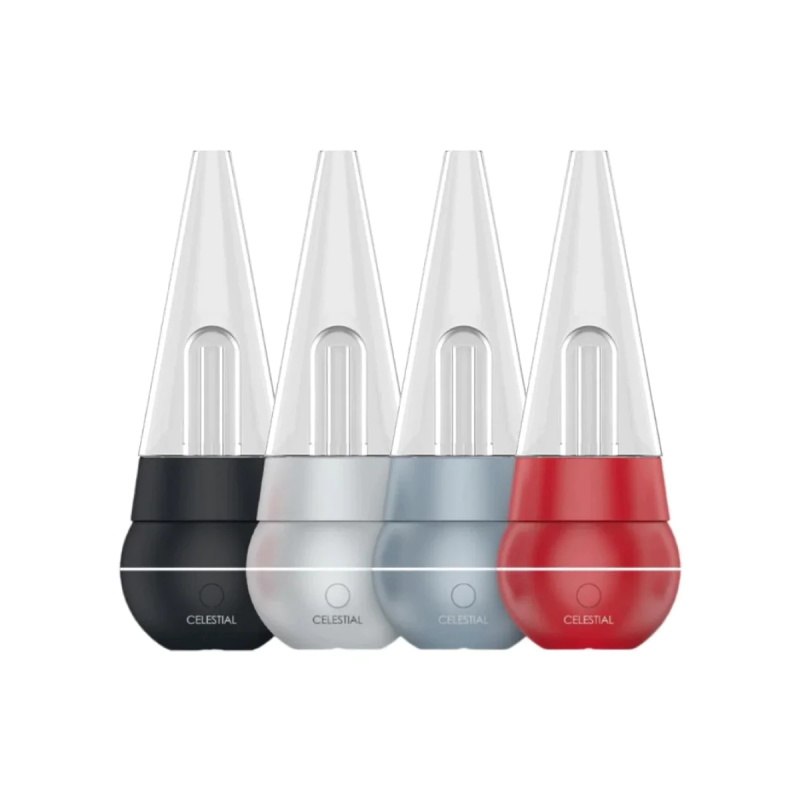 Unleash the Power: The Yocan Black Celestial E-Rig Vaporizer Kit is now available for all vape enthusiasts! With its impressive 2500mAh integrated battery, get ready for long-lasting vaping sessions. The temperature range of 400°-750°F ensures you can customize your vaping experience to perfection.
Advanced TGT Coils: Experience the smoothest and most flavorful vapor with the advanced TGT Coils. Crafted from durable zinc-alloy, this vaporizer is built to withstand the test of time, providing you with a reliable vaping companion.
Water Cooling Technology: Immerse yourself in the delight of cool, refreshing hits! The glass mouthpiece ingeniously holds water to cool down the vapor from the hidden TGT coil, delivering a soothing and pleasant vaping experience.
Full Kit Inclusions: With the Yocan Black Celestial E-Rig Vaporizer Kit, you get everything you need! The kit includes the Celestial E-Rig, 2 TGT Coils, a pick tool, a cleaning brush, a 4FT Type-C cable, and an instruction manual.
Choose Your Style: Express yourself with color options! The Yocan Black Celestial E-Rig Vaporizer Kit is available in Black, Blue, Red, and Silver, so pick the one that suits your personality best.
Advanced Users Welcome: To fully enjoy this high-performance vaporizer, having a good understanding and technical knowledge of vaping is recommended. Stay safe and informed as you dive into the world of powerful vaping.
Optimize Battery Performance: For balanced charging and prolonged battery life, we recommend using an external battery charger for 18650 battery mods. Your vaping experience deserves the best!
Temperature Control Mastery: Unlock the temperature control feature by using nickel, titanium, or stainless steel coils. Enjoy the freedom to tailor your vaping experience to your exact preferences.
Handle with Care: As with all rechargeable batteries, exercise caution and proper care to avoid mishandling. Safety is our top priority.
Vapesourcing: Your Trusted Source: While Vapesourcing provides product information for your convenience, please note that accuracy and completeness are not guaranteed, and details may change without notice. Trust us to bring you the best products and knowledge for an exceptional vaping journey!
Don't miss out on this fantastic Yocan vape Black Celestial E-Rig Vaporizer Kit. Elevate your vaping game and embrace the ultimate experience today!