In the realm of disposable vapes, the ELFWORLD 8500 Ice King reigns supreme, offering an icy cool sensation that's bound to tantalize your taste buds. This vaping marvel is making waves for all the right reasons, and it's time to dive into what makes it a standout choice among disposable vape enthusiasts.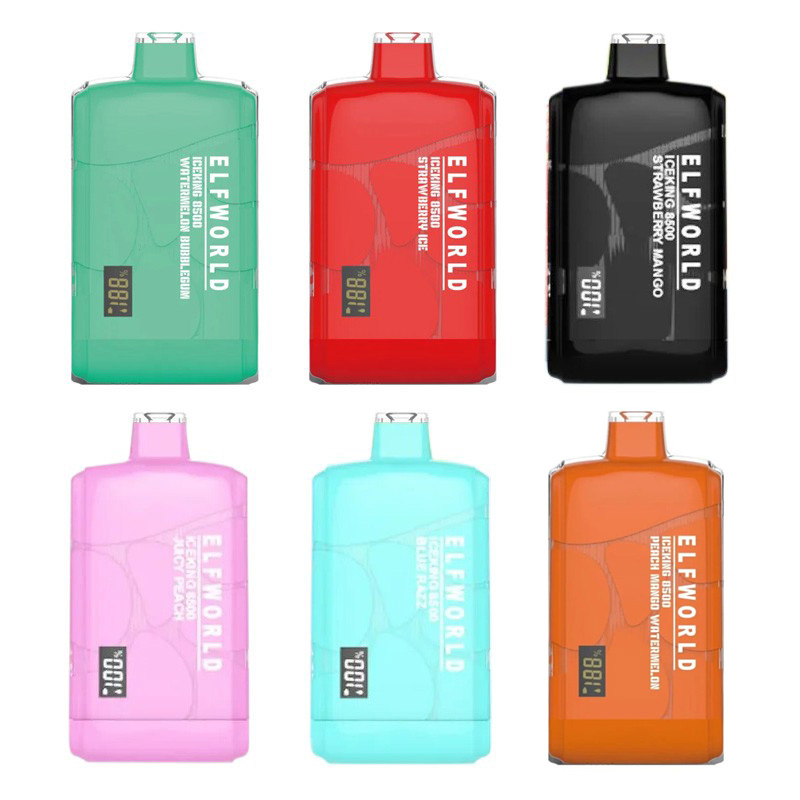 Arctic Flavor Blizzard:
The ELFWORLD Ice King Disposable Vape Kit is all about delivering a refreshing and chilling experience. Each device comes pre-filled with a whopping 17ml of e-juice, ensuring you can indulge in up to 8500 puffs of pure frosty delight.
Flavor Extravaganza:
Variety is the spice of life, and ELFWORLD vape understands that well. The Ice King is available in a range of flavors, each carefully crafted to complement the cooling sensation. Whether you prefer classic menthol, fruity blends, or unique twists, there's an Ice King flavor that's bound to tickle your taste buds just right.
Chain Vaping Champion:
The integrated mesh coil ensures that you can enjoy a consistent and flavorful experience even during extended vaping sessions. The Ice King is your trusty companion for those moments when you want to unwind and let the arctic breeze carry your worries away.
Cool in Every Way:
Apart from its icy demeanor, the Ice King also brings style to the table. With its lively color options and ergonomic box-shaped design, it nestles comfortably in your hand, making each puff a breeze.
Power-Packed Performance:
The Ice King packs a punch with its 5% (50mg) nicotine strength, ensuring a satisfying nicotine hit with every inhale. The rechargeable 550mAh battery ensures that you can enjoy the chill for as long as you desire. And when it's time for a recharge, the Type-C port comes in handy.
Effortless Enjoyment:
No buttons, no fuss – the Ice King is draw-activated, making it perfect for MTL (Mouth-to-Lung) vaping enthusiasts. It's as simple as taking a puff to unlock a world of icy flavor.
In conclusion, the ELFWORLD Ice King Disposable Vape Kit is a cool customer in the world of disposables. Its flavor variety, long-lasting performance, and sleek design make it a top choice for vapers seeking an arctic adventure. Don't miss out on this frosty delight; find the ELFWORLD Ice King at the best online vape stores today.