Hey, fellow vape enthusiasts! Today, I want to share my thoughts on the Funky Lands Ti7000 Disposable Vape. This little device has been making waves in the vaping community, and I couldn't resist trying it out for myself.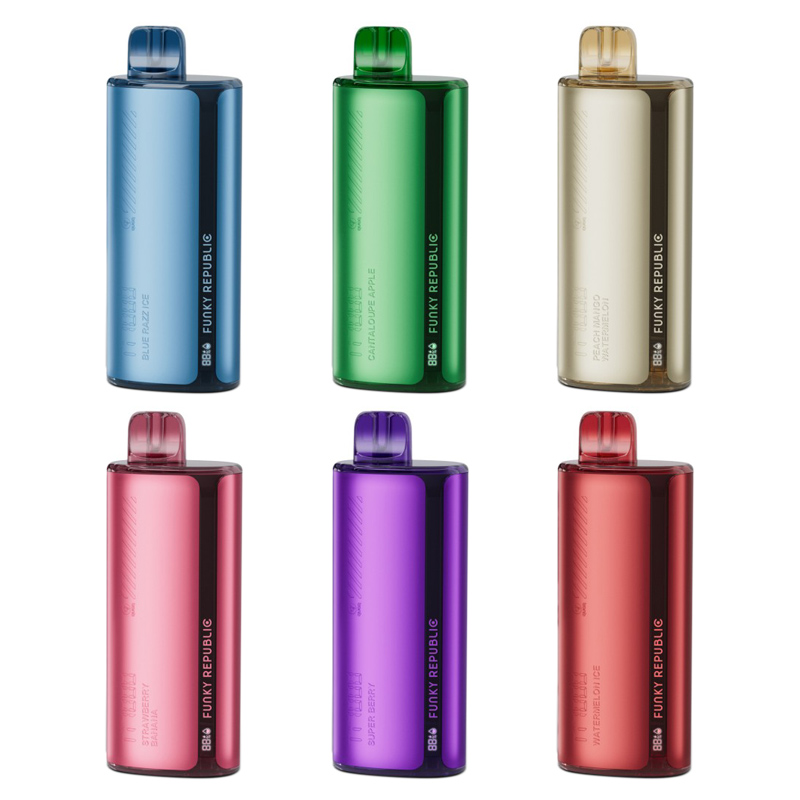 Design and Build:
First things first, let's talk about the design. The Funky Lands Ti7000 has a sleek and compact build that fits comfortably in your hand. It's incredibly lightweight, making it perfect for on-the-go vaping. The ergonomic mouthpiece adds to the overall comfort, ensuring a pleasant vaping experience.
Flavor Variety:
One of the standout features of this disposable vape is its impressive flavor variety. Funky Lands offers an array of flavors, from classic fruit blends to unique concoctions. Whether you're into fruity, menthol, or dessert flavors, they've got you covered. I personally tried the Blue Razz Ice, and it was a burst of tangy sweetness followed by a refreshing coolness—a true delight.
Performance:
Now, let's get to the nitty-gritty—performance. The Ti7000 is equipped with a 5% nicotine strength, delivering a smooth and satisfying hit with every puff. I was pleasantly surprised by the vapor production; it's dense and flavorful, creating those thick clouds that many vapers love.
Puff Count:
One of the most appealing aspects of this device is its generous puff count. You can expect around 7000 puffs from a single Ti7000. That means weeks of vaping without worrying about running out. Plus, there's no need to fumble with recharging or refilling—just enjoy your vape until it's time for a new one.
Conclusion:
In conclusion, the Funky Lands Ti7000 Disposable Vape is a real winner in my book. With its diverse disposable flavor options, exceptional performance, and long-lasting nature, it's a must-try for any vaping enthusiast. Whether you're a newbie or a seasoned vaper, the Ti7000 has something to offer everyone. Give it a go, and I'm sure you won't be disappointed!