Justfog has been putting out some powerful pods for the past 2 years. Now it's starting to roll out boxed kits all over again. The newly arrived JUSTFOG Q16FF box kit is an innovative version of the Justfog Q16 series kit.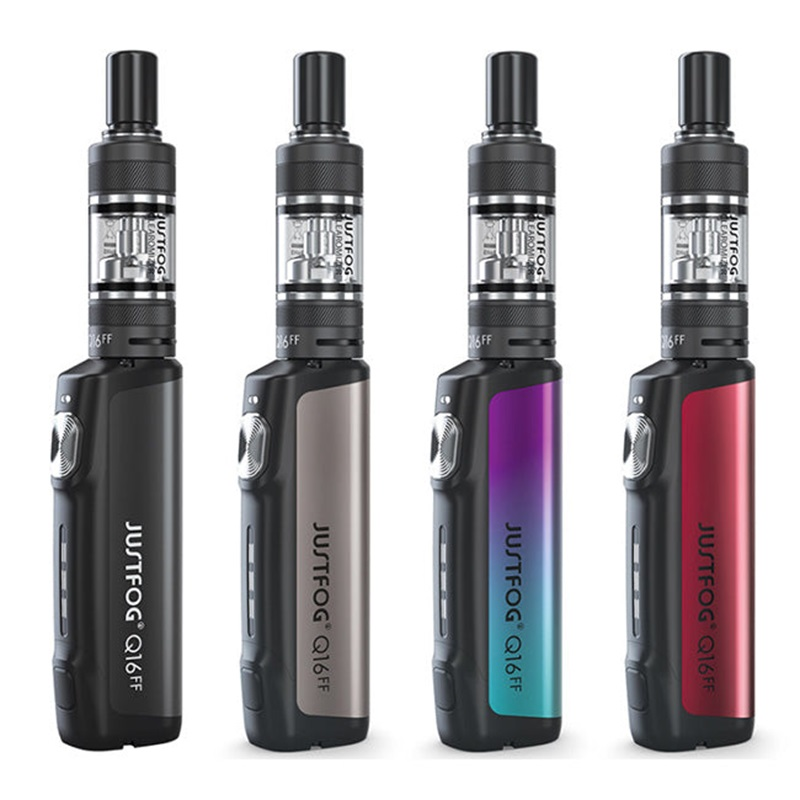 Main Features:
1. Airflow control, replaceable coil
2. Rotate & side filling, anti-leakage
3. Remaining battery indication
4. Power On/Off function, variable wattage
5. Compatible with FF (flavor, focused) coil
6. Constant wattage function
The Q16 FF kit comes with a 900mAh battery capacity and a USB Type-C charging port. With Q16 FF Tank, rotating side injection, leak-proof design. The Q16FF is compatible with FF (meaning flavor, focus) coils, which are designed to bring the best flavor experience possible.
Performance
From the appearance, the JUSTFOG Q16FF inherits the shape design of the Justfog Q16 series, but there are some improvements. It's slimmer, sleeker and lighter.
It consists of a box mod and a tank with a classic 510 connector, both devices are made of aluminum alloy. The JUSTFOG Q16FF provides constant power, maintaining the flavor and steam production of the device regardless of the remaining power in the device.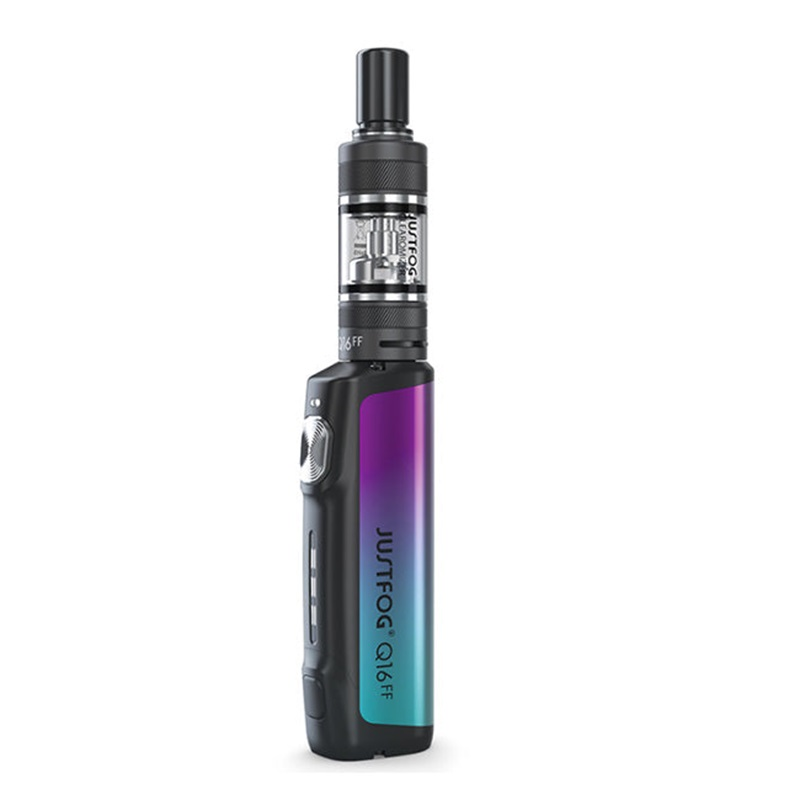 Battery
The Q16FF battery unit comes with an ignition button and a power control button to select the power you want, and power can be easily adjusted via a designated button. Wattage levels are displayed in a row of 3 white LED lights. The Fire button is larger than the previous member of the Q16 series.
Tank
The Q16FF Tank features a top filling system with child-resistant construction and an adjustable airflow ring on the bottom. It is compatible with the new Q16FF vape coil, which has been rigorously engineered to provide the best seasoning performance.
Related kits you may prefer:
Vaporlax new disposable vapes
tropical rainbow blast elfbar